List of Artists → Erich Erler
Erich Erler (Frankenst./Schles. 1870 - Icking/München 1946) - Artist
---
German landscape a. figure painter, brother of Fritz E. After being trained as type setter E. took drawing lessons under A. Bräuer. To cure a lung disease he moved to Samaden in the Engadin in Switzerland in 1898. In 1901 he joined the Munich artist's group 'Scholle', in 1912 the Munich secession. Mus.: Munich (Lenbachhaus a. others), Aachen (Suermondt-Ludwig-Mus.), Wuppertal (Von der Heydt-Mus.), Los Angeles, Leipzig, Breslau, Regensburg a. others. Lit.: Saur, Thieme-Becker, Vollmer a. others.
---
From past auctions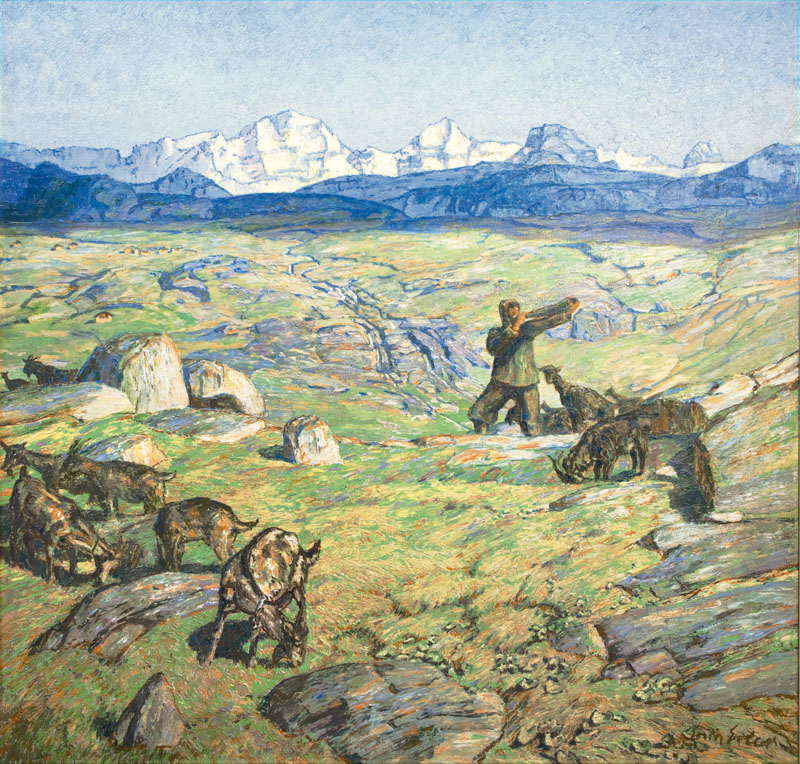 Artists in out catalog archive
You would like to buy a work by Erich Erler?
Sell works by Erich Erler
You would like to sell a work by Erich Erler?