Live Bidding in Auktionshaus Stahl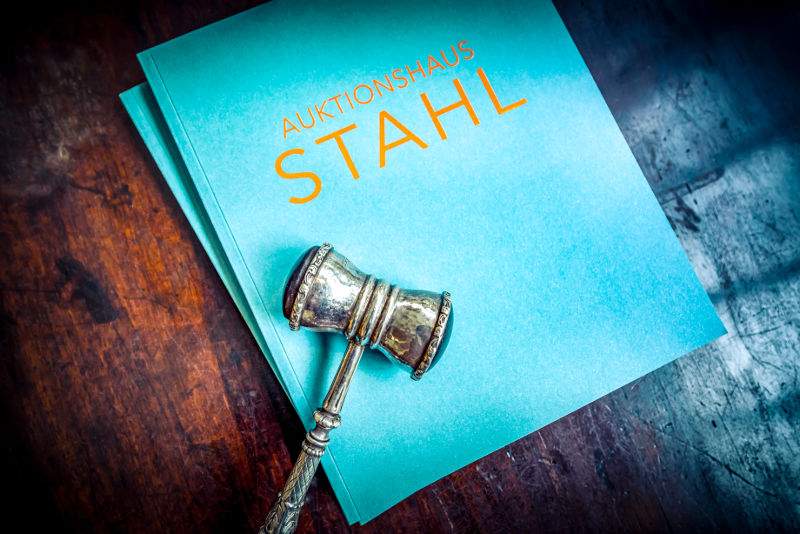 Besides the possibilities of absentee bids and of participation as a phone bidder you have the option to bid as a live-bidder also directly via our website during our auctions at Auktionshaus Stahl. For this offered online service the commission will be increased by 3%.
Information regarding procedure and registration you find by following this link. On our website via tab 'Auctions' you find the menu point 'Live Bidding' for a registration to bid during the auction live from your home.
Please note, that live-bidding requires a new registration. This applies also, if you have registered on our website already. The already existing username and password are not valid for live bidding. For all other functions on our website those data still apply as usual.
Procedure and registration for live-bidding:

1. Register
To register for live-bidding please follow this Link.
Please use your current mail address to register and choose a password with a minimum of 6 characters. Finally press the button "Register".
After successful registration you receive a mail with an activation link. Please check your SPAM folder of your email account as well.
2. Activating
With the activation link the form opens for the further necessary data in order finish the registration process. After filling out the form you click on the button "Activate Account".
New customers are kindly asked to send us a copy of their ID per mail (info@auktionshaus-stahl.de) or as a fax +49 40 3480432).
3. Activating for live bidding
After examining your documents and data we activate you as a live-bidder. You will receive then a mail with your activation. Thereafter you are able to bid online as a live bidder during our hall auction.
We wish you every success!
23 June 2023
22 September 2023
23 September 2023
Consign to our next auction
We are already passionately preparing the next auctions - a good opportunity to consign now. We look forward to seeing you. (contact)
Monday to Friday: 10 am - 6 pm