List of Artists → Eugen Bracht
Eugen Bracht (Morges 1842 - Darmstadt 1921) - Artist
---
German landscape and orient painter of Swiss origin. B. studied 1859-61 at the Kunstschule Karlsruhe under L. Des Coudres and J. W. Schirmer. Also at that time he made friends with H. Thoma. After working as photographer and wool merchant he studied again in Karlsruhe in 1877, this time under H. F. Gude. Subsequently he travelled the Orient the motifs of which gained him first public attention. He made a stellar career with many public commissions and awards. He became member of several academies and in 1901 was made professor in Dresden. Beginning with an academic historistic style he developed into a major exponent of naturalism and impressionism. Mus.: Berlin (Nat. Gall.), Dresden (Gem.-Gal. Neuer Meister), Munich (Neue Pinakothek), Budapest (Nat. Gall.), Buenos Aires (Nat. Gall.) a. others. Lit.: AKl, Thieme-Becker, Vollmer, Bénézit a. others.
---
From past auctions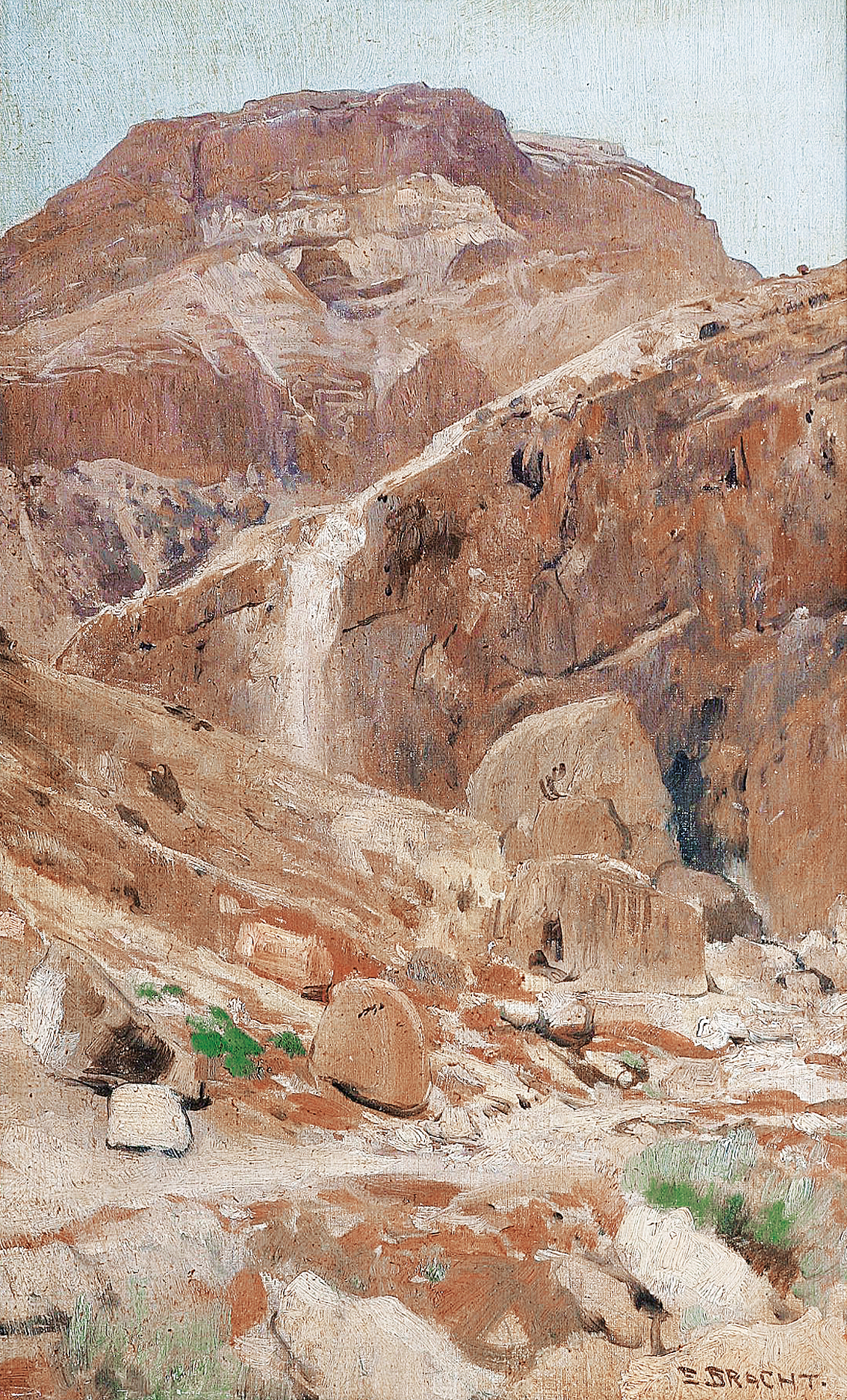 Eugen Bracht (Morges 1842 - Darmstadt 1921)
Proceeds : 4.300 €
Artists in out catalog archive
Buy works by Eugen Bracht
You would like to buy a work by Eugen Bracht?
Sell works by Eugen Bracht
You would like to sell a work by Eugen Bracht?