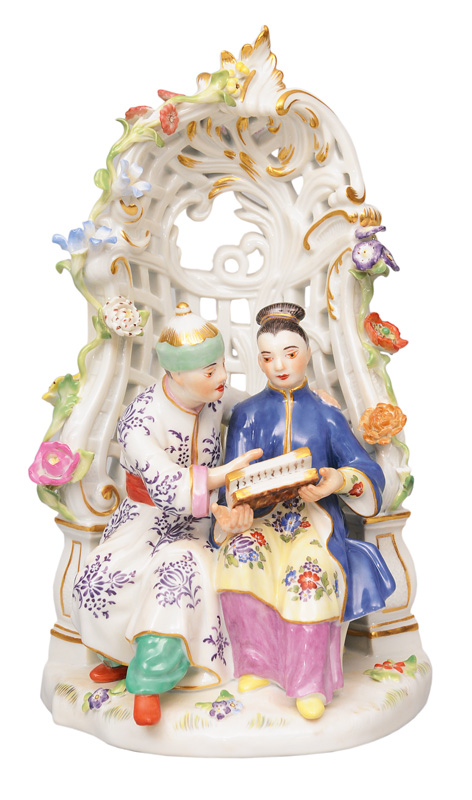 A figurine group "Chinese man and woman in an arbor"
---
Lot-No. 601 | Proceeds: 1.000,00 €
Meissen, 20th cent. Polychrome painted figurine group with a Chinese couple sitting in an arbor and with plastical decoration. Probably a design from Peter Reinicke around 1745 after a Boucher engraving. (See: Menzhausen, In Porzellan verzaubert, Pauls-Eisenbeis-coll., Basel 1993, p. 165). Crossed swords in u"glaze blue with 4 incision lines and embossing "65640". Plastical decoration min. cracked. H. 19,5 cm.