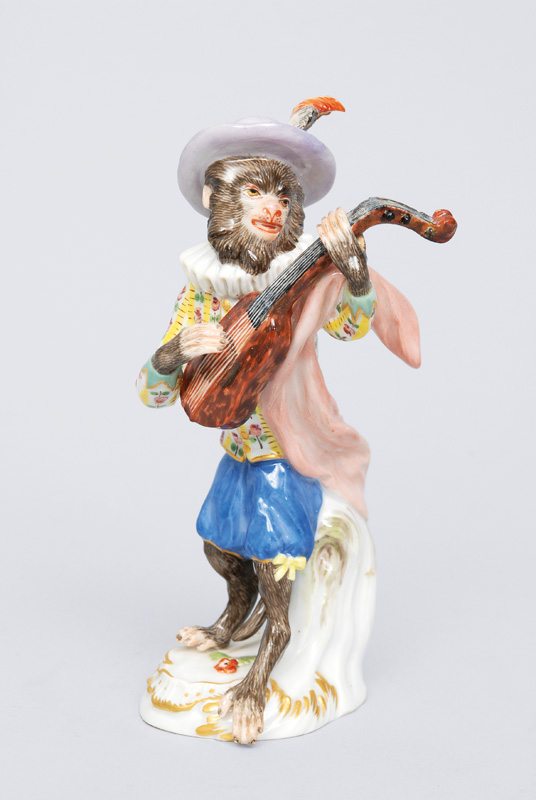 Johann J. Kaendler/ Peter Reinicke
A figurine "guitar player" of serial "music playing monkeys"
---
Lot-No. 657 | Proceeds: 600,00 €
Meissen, mid. of 20th cent. Design 1765. Standing, wearing a toby collar and hat with fethers. Crossed swords in u" glaze blue, inscr. 16, impr. 110. Guitar min. rest. H. 14 cm.