List of Artists → Carl Lohse
Carl Lohse (Hamburg 1895 - Bischofswerda 1965) - Artist
---
German painter. L. studied at the Hamburg Kunstgewerbeschule and with A. Siebelist, 1913 in Weimar among others with F. Mackensen. Together with O. Pankok he lived for some time in a village in Oldenburg before he was drafted for military service. After the war he settled in Bischofswerda, Saxony, where he worked intermittently until his death. Mus.: Berlin (Nat.-Gal), Dresden (Gem.-Gal. Neue Meister), Munich, Bautzen a. others. Lit.: Der Neue Rump.
---
From past auctions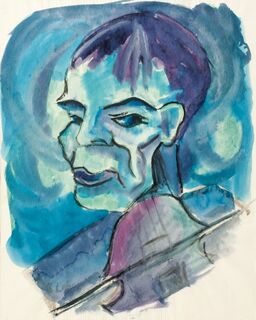 Carl Lohse (Hamburg 1895 - Bischofswerda 1965)
Proceeds : 1.900 €
Artists in out catalog archive
You would like to buy a work by Carl Lohse?
You would like to sell a work by Carl Lohse?