List of Artists → Jan Koblasa
Jan Koblasa (Tábor 1932 - Hamburg 2017) - Artist
---
Czech sculptor, painter, graphic artist and author, studied sculpture at the Academy in Prague from 1952-58, left his homeland after the failure of the Prague Spring and fled to northern Germany via Milan and taught for over 30 years at the Muthesius Academy of Art in Kiel, where he influenced a generation of sculptors. Many of his monumental, archetypal works in wood, metal and stone can be found in public spaces as well as in museums and private collections worldwide. Koblasa is one of the outstanding personalities of European art in the second half of the 20th century, and a major exhibition at Prague Castle in 2012 was dedicated to his life's work. Mus.: Kiel, Schleswig (SHLM), Neumünster etc. Lit.: Der Neue Rump.
---
From past auctions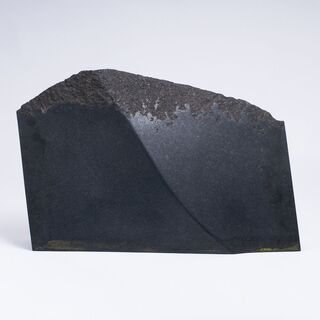 Jan Koblasa (Tábor 1932 - Hamburg 2017)
Proceeds : 3.800 €
Artists in out catalog archive
You would like to buy a work by Jan Koblasa?
Sell works by Jan Koblasa
You would like to sell a work by Jan Koblasa?