List of Artists → Alexis Grimou
Alexis Grimou (Argenteuil 1678 - Paris 1733) - Artist
---
French portrait a. figure painter. Little is known about G.s life a. professional education, he was obviously inspired by De Troy a. H. Rigaud. Most important for his style was Rembrandt; contemporaries used to give him the name of a French Rembrandt. G. was not admitted to the academy in Paris because he failed to deliver the requested paintings in 1709. He later played an important role in he rivaling Académie de St. Luc with a more commercial direction. G.s painting are not close to the classic tradition of the Frenc academy anyway. By introducing elements of genre painting a. a humorous approch from the Dutch tradition together with warm lighting he had his share in the development of French painting anyway. Mus.: Paris (Louvre), Florence (Uffizi), Dresden (Gem.-Gal.), Frankfurt (Städel), St. Petersburg (Peterhof) a. others. Lit.: Thieme-Becker, Bénézit a. others.
---
From past auctions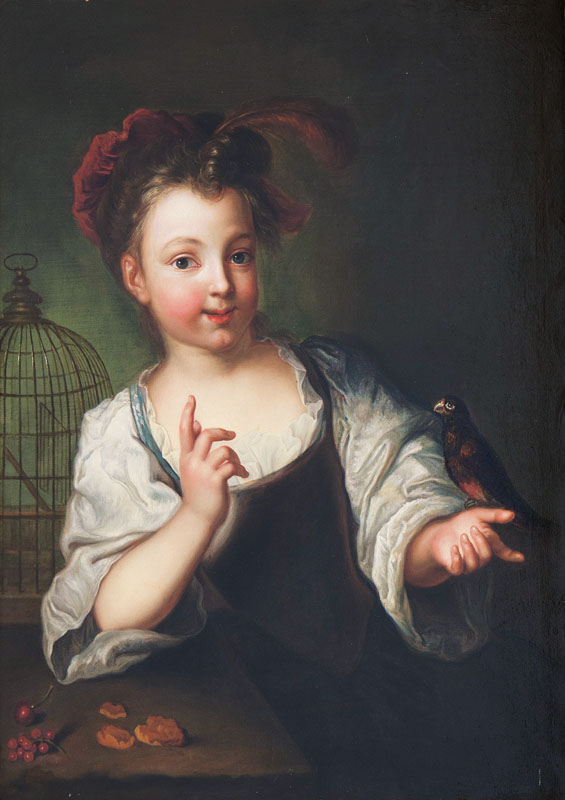 Alexis Grimou (Argenteuil 1678 - Paris 1733)
Proceeds : 7.400 €
Artists in out catalog archive
Buy works by Alexis Grimou
You would like to buy a work by Alexis Grimou?
Sell works by Alexis Grimou
You would like to sell a work by Alexis Grimou?