List of Artists → Willi Sitte
Willi Sitte (Kratzau/Tschechien 1921 - Halle/Saale 2013) - Artist
---
German painter adn graphic artist, the most important painter of the GDR besides W. Tübke, W. Mattheuer and B. Heisig. S. started studying in 1936 at the art school of the arts and crafts museum in Reichenberg, since 1940 he continued his studies at the master's school for painting in Kronenburg. Because of opposition to the Nazi regime he was sent to the Eastern Front. After the war he settled in Halle. He became professor at the Kunstschule Burg Giebichenstein in 1959 and developed into one of the leading artists of the GDR; he also made a political career. His art was appreciated far beyond the GDR, e.g. he exhibited at the Documenta in 1977. Mus.: Berlin (Nat.-Gal.), Dresden (Gal. Neue Meister), Cologne (Mus. Ludwig), Hamburg (Kunsthalle) a. others. Lit.: Vollmer a. others.
---
From past auctions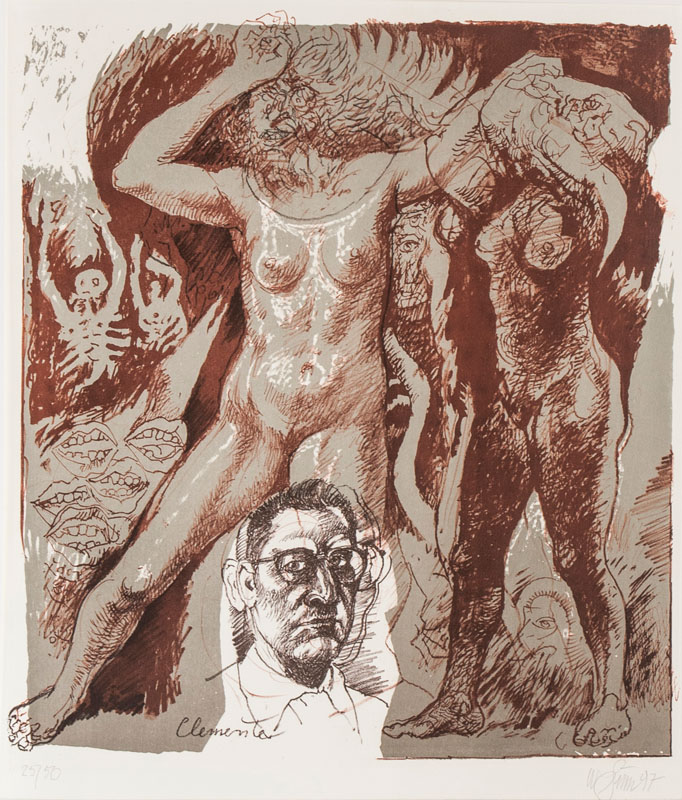 Willi Sitte (Kratzau/Tschechien 1921 - Halle/Saale 2013)
Proceeds : 600 €
Catalog: Juni 2014 (06/2014)
Artists in out catalog archive
You would like to buy a work by Willi Sitte?
Sell works by Willi Sitte
You would like to sell a work by Willi Sitte?