List of Artists → Alexander Schönauer
Alexander Schönauer (1871 - 1955) - Artist
---
Alexander Schönauer ranks among the most influential goldsmiths between Historicism and Art Nouveau leaving 'a work of remarkable diversity, opulence and fineness'. His extraordinary talents were recognized early. After completing an apprenticeship in the master studio of Fritz von Miller in Munich and studies in Paris, Brussels and Amsterdam Justus Brinckmann, the founder and director of the Museum of Decorative Arts was able to convince Alexander Schönauer to move to Hamburg and to establish his own workshop. In 1896 he created the famous ostrich egg cup for the industrialist and collector Theodor Heye thus demonstrating his perfect technical skills. In the following years he was contracted to create nearly all gifts of honour, centrepieces etc. for the new Hamburg city council silver. He then became goldsmith of the Senate of the Free and Hanseatic City. In 1900 he received a gold medal at the Paris Exposition, from 1906 to 1934 he headed the metal's and goldsmith's class at the Landeskunstschule Hamburg, in 1945 the Golden Ring of Honour of the Society for goldsmith's Art. Famous past pupils include Otto Stüber (1885-1973) and Christoph Kay (1869-1943), the main representatives of the 'Hamburg Art déco'. Comp.: K. Hüseler: Alexander Schönauer, sein Leben und sein Werk, Hamburg, 1946 (unpublished manuscript); H. Jedding: Ausst. Kat. Historismus, Hamburg, 1977, p. 489, further literature references; E. Schliemann (ed.): Die Goldschmiede Hamburgs, Hamburg 1985, vol. I., p. 113-116 a. 218-226; M. Heyl (ed.): Der Hamburger Silberschatz, München, 1997.
---
From past auctions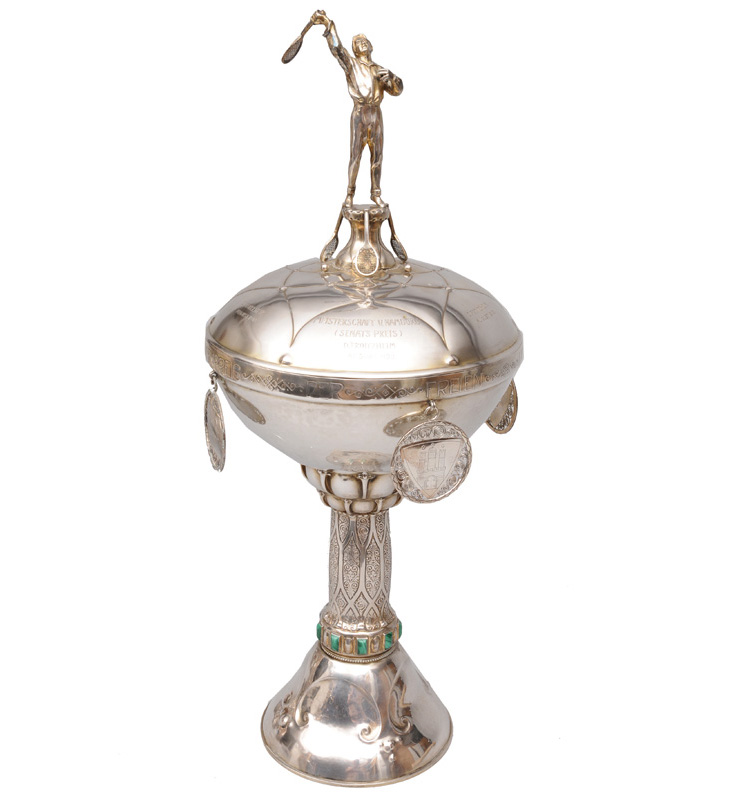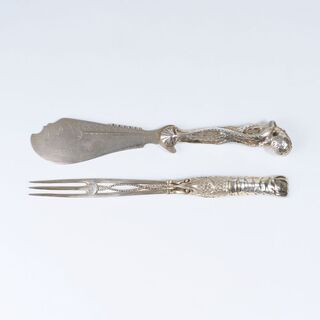 Artists in out catalog archive
Buy works by Alexander Schönauer
You would like to buy a work by Alexander Schönauer?
Sell works by Alexander Schönauer
You would like to sell a work by Alexander Schönauer?