List of Artists → Werner Tübke
Werner Tübke (Schönebeck 1929 - Leipzig 2004) - Artist
---
Painter a. graphic artist, one of the most eminent contemporary German artists, together with B. Heisig a. W. Mattheuer he founded the 'Leipzig Schule', after apprenticeship as house painter he studied at the Leipzig Hochschule für Graphik u. Buchkunst 1948-50 a. in thereafter in Greifswald until 1953, notwithstanding repeated conflicts with the GDR regime he received important statal commissions, among others a fresco in the Leipzig univeristy a. panoromic painting of the Peasents' War, he was allowed to travel a. was soon famous outside the GDR, among others was awarded on the Venice Biennale, his paintings recurring on Manierist composistions a. his many figured historical paintings make him a outstanding figure in contemporary German art history. Mus.: Bad Frankenhausen, Hamburg (Kunsthalle), Berlin (Nat. Gall.), Dresden (Gal. Neue Meister), Frankfurt (Städel), Leipzig, St. Petersburg, Vienna, Beijing a. others.
---
From past auctions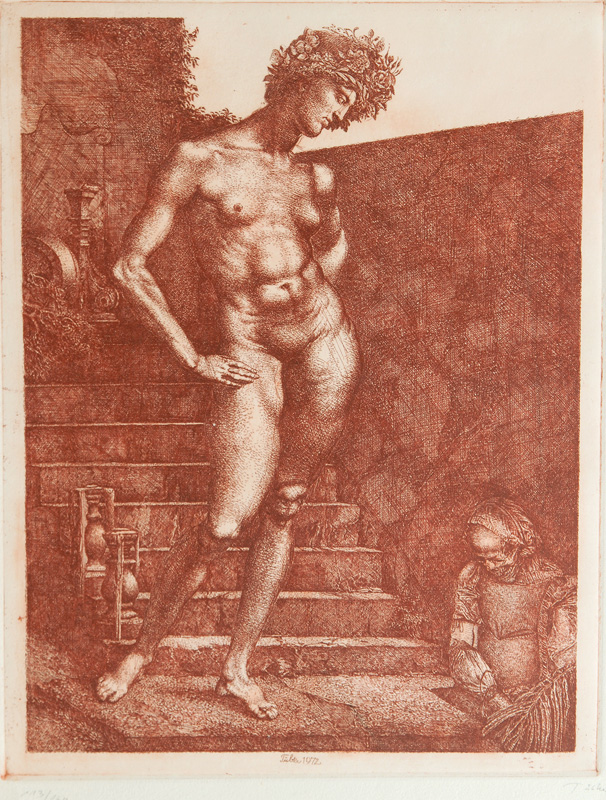 Artists in out catalog archive
Buy works by Werner Tübke
You would like to buy a work by Werner Tübke?
Sell works by Werner Tübke
You would like to sell a work by Werner Tübke?