List of Artists → Elvira Bach
Elvira Bach (Neuenhain 1951) - Artist
---
One of the most prominent contemporary German figure painters and object artists. B. made an apprenticeship at the Glasfachschule Hannover, thereafter she studied at the Berlin Hochschule der Künste under H. Trier. In 1982 she exhibited at the Documta. Between 1986 and 1992 she was regularly in Senegal.
---
From past auctions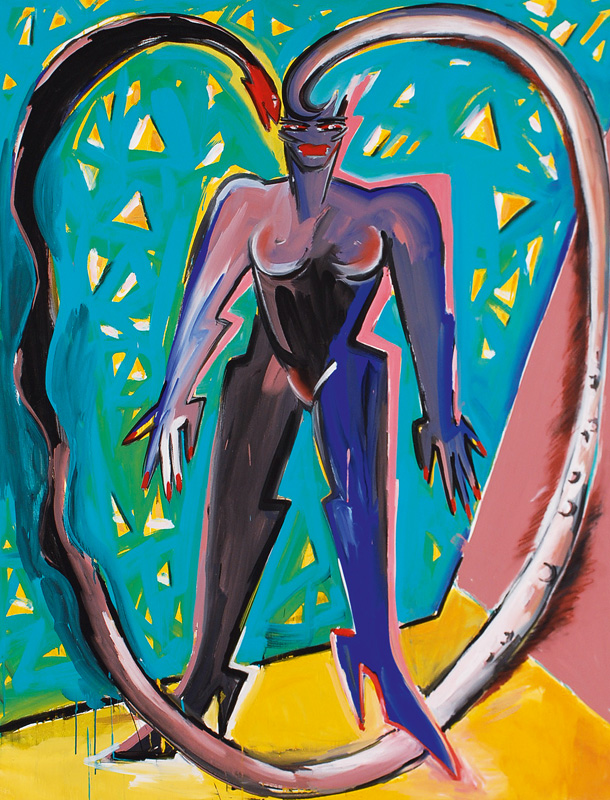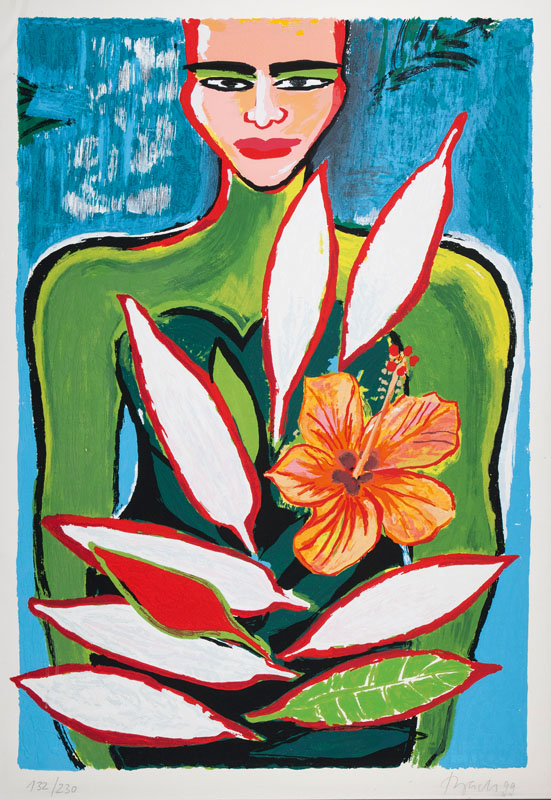 Elvira Bach (Neuenhain 1951)
Proceeds : 700 €
Artists in out catalog archive
You would like to buy a work by Elvira Bach?
Sell works by Elvira Bach
You would like to sell a work by Elvira Bach?