List of Artists → Paul Baum
Paul Baum (Meißen 1859 - San Gimignano 1932) - Artist
---
German landscape painter. Starting from the tradition of the school of Barbizon a. going through a phase of impressionism B. developed into one of the most important German exponents of neo-impressionism. B. worked as porcellain painter in the Meissen manufactory before studying in Dresden under Fr. Preller in 1877 a. 1878-87 in Weimar under Th. Hagen. Temporarily he worked in the Dachau artist's colony. After travelling extensively B. joined the Dresden, Munich a. Berlin secession. He lived in the Netherlands 1890-1908, 1910-14 he was in Florence a. S. Gimignano where he definitely settled in 1924. B. was professor in Dresden a. Kassel, also he was winner of the Villa Romana prize. Mus.: Berlin (Nat.-Gal.), Dresden (Gemäldegal. Neue Meister), Munich (Lenbachhaus), Leipzig, Marburg a. others. Lit.: Boetticher, Thieme-Becker, Bénézit a. others.
---
From past auctions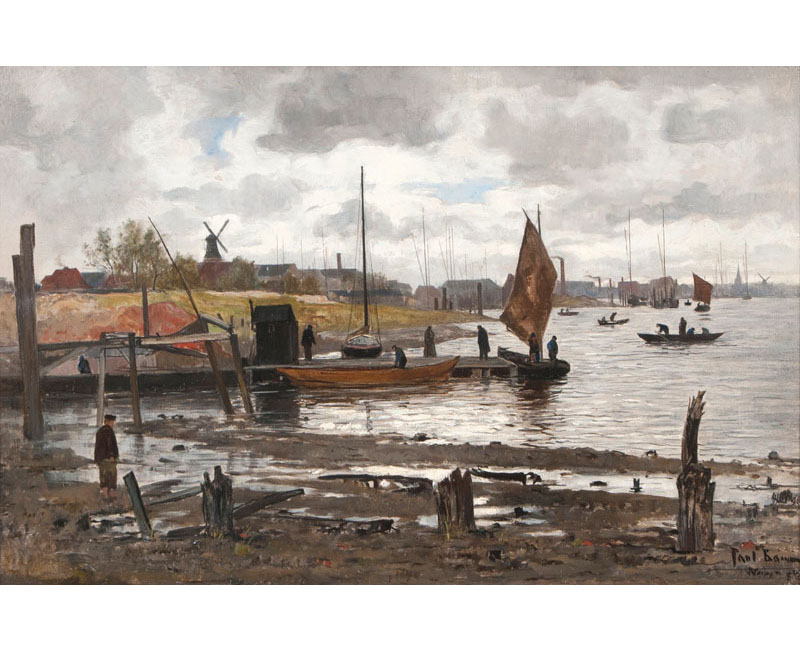 Artists in out catalog archive
You would like to buy a work by Paul Baum?
You would like to sell a work by Paul Baum?