List of Artists → Edward Cucuel
Edward Cucuel (San Francisco 1875 - Pasadena 1954) - Artist
---
US american painter of french origin. C. started studying in San Francisco in 1889, continued his studies in Paris at the Académie Julian under B. Constant, J.-L. Gérome u. J.-P. Laurens as well as at the Académie Colarossi. Initally he worked as illustrator for american a. english newspapers, since 1896 he travelled Europe a. started working also for German newspapers. In Munich he was pupil of L. Putz for several years. In 1914 he established a studio in Holzhausen, later also in Munich a. Starnberg. With the outbreak of WW II he returned to the States. Mus.: Chicago (Art Institute), New York, Detroit, Pittsburgh a. others. Lit.: Saur, Thieme-Becker, Vollmer, Bénézit. a. others.
---
From past auctions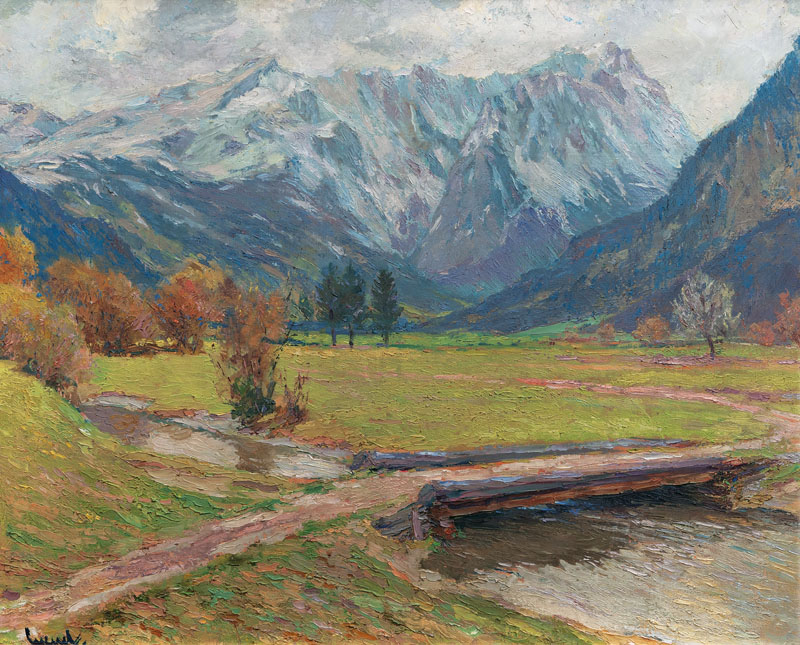 Edward Cucuel San Francisco 1875 - Pasadena 1954
Proceeds : 8.200 €
Link to catalog: Mai 2013 (05/2013)
Artists in out catalog archive
Buy works by Edward Cucuel
You would like to buy a work by Edward Cucuel?
Sell works by Edward Cucuel
You would like to sell a work by Edward Cucuel?