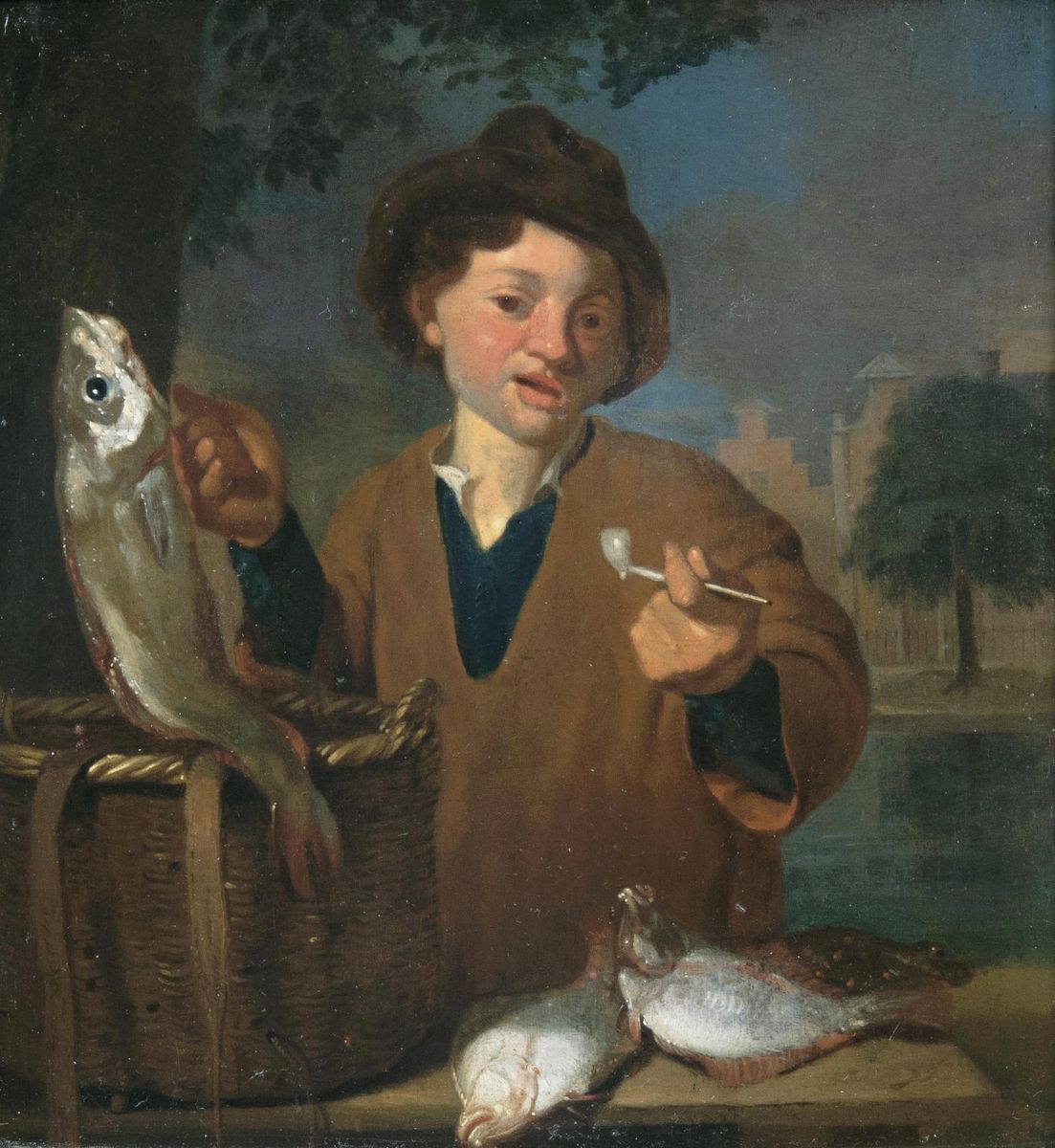 Lot-Nr. 35 | Quiringh van Brekelenkam (1622 - Leiden 1668), attr.
---
Young Fishmonger | Result 1.900 €
Oil/wood, 28,5 x 25,5 cm, on the reverse old Christie's block stamp and date June 16 39, some rest. - Provenance: Private collection Sweden. - Dutch figure and history painter. Nothing is known about his early life; because of certain similarities G. Dou in Leiden has been conjectured as B.s teacher. Crafts and trade subjects are typical for B. Mus.: Paris (Louvre), Amsterdam (Rijksmus.), Berlin (SMPK), London (Nat. Gall.) a. others. Lit.: AKL, Thieme-Becker, Bernt.