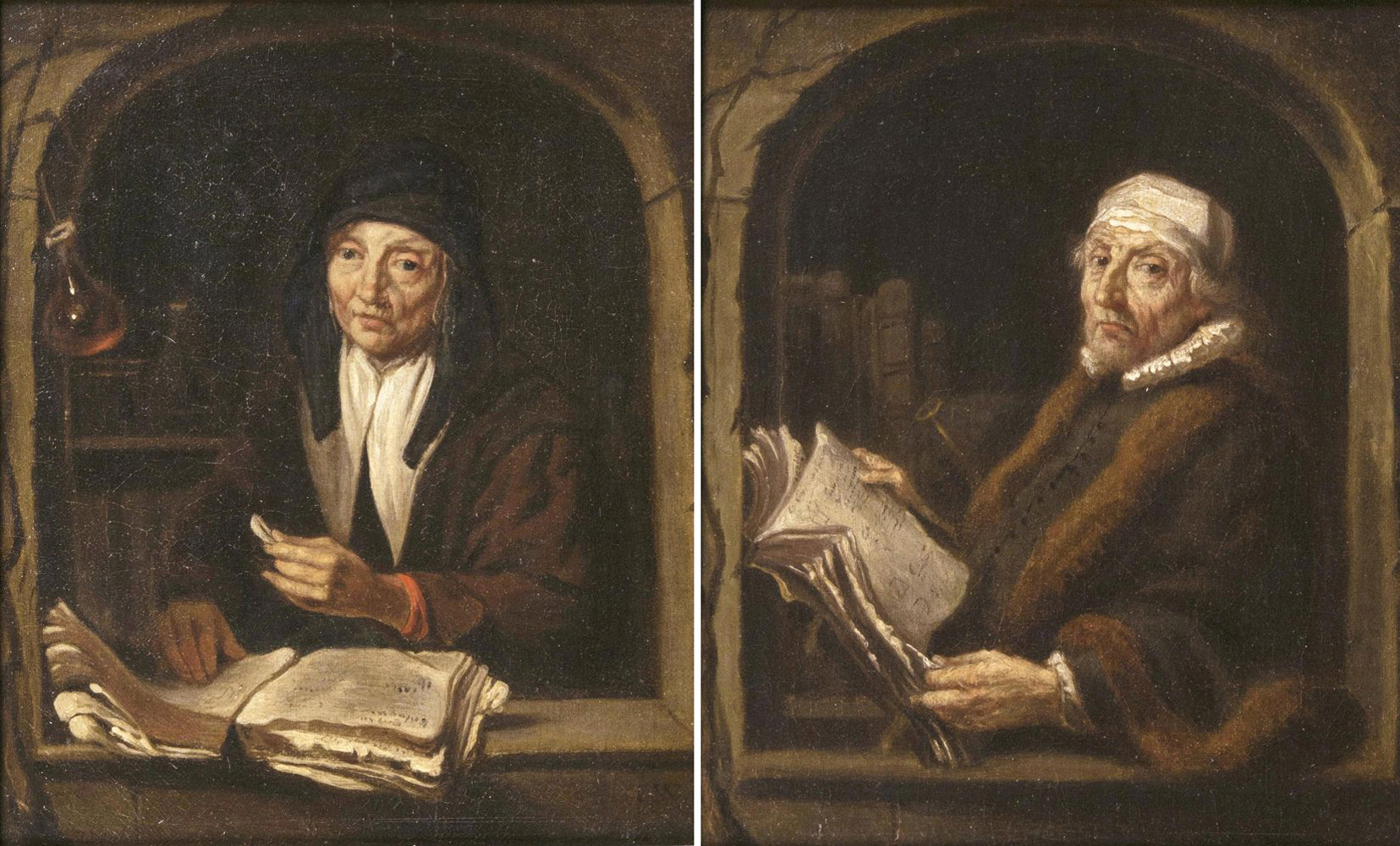 Lot-Nr. 42 | Thomas Wyck (Beverwijck 1616 - Haarlem 1677), attr.
---
Pair Portraits of Scholars | Result 5.700 €
Oil/canvas, each 23,5 x 20 cm, one of the paintings lower right with monogramm T. W., reverse on the strecher with Christie's block stamp, relined. - Dutch artist. W. visited Italy for some time, then returned to the Netherlands and was active in Haarlem. In his works he often depicts scholars or alchimists in an interior. Mus.: Amsterdam (Rijksmuseum), St. Petersburg (Eremitage), Haarlem, Bremen, Hamburg a. others. Lit.: Thieme-Becker, Wurzbach, Bernt.