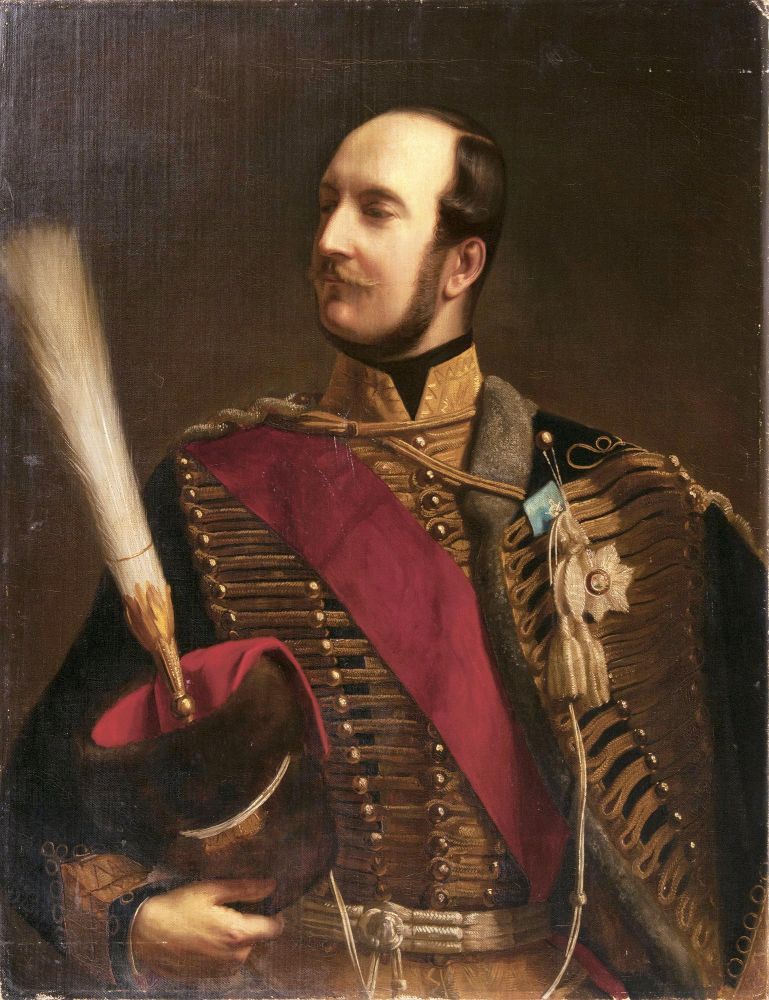 Lot-Nr. 32 | Louis Ammy Blanc (Berlin 1810 - Düsseldorf 1885), attr.
---
George V, King of Hanover | Result 2.800 €
Oil/canvas/wood, 89,5 x 73 cm, some dam, unframed. - Provenance: noble family Oldenburg - German portrait painter. B. studied 1833-40 at the Düsseldorf Academy. 1840-42 he was painter to the court in Hannover, thereafter he worked for the Darmstadt court. Mus.: Berlin (Alte Nat.-Gal.), Cologne (Wallraf-Richartz-Mus.), Düsseldorf, Hannover, Bonn. Lit.: AKL, Thieme-Becker, Lexikon der Düsseldorfer Malerschule.