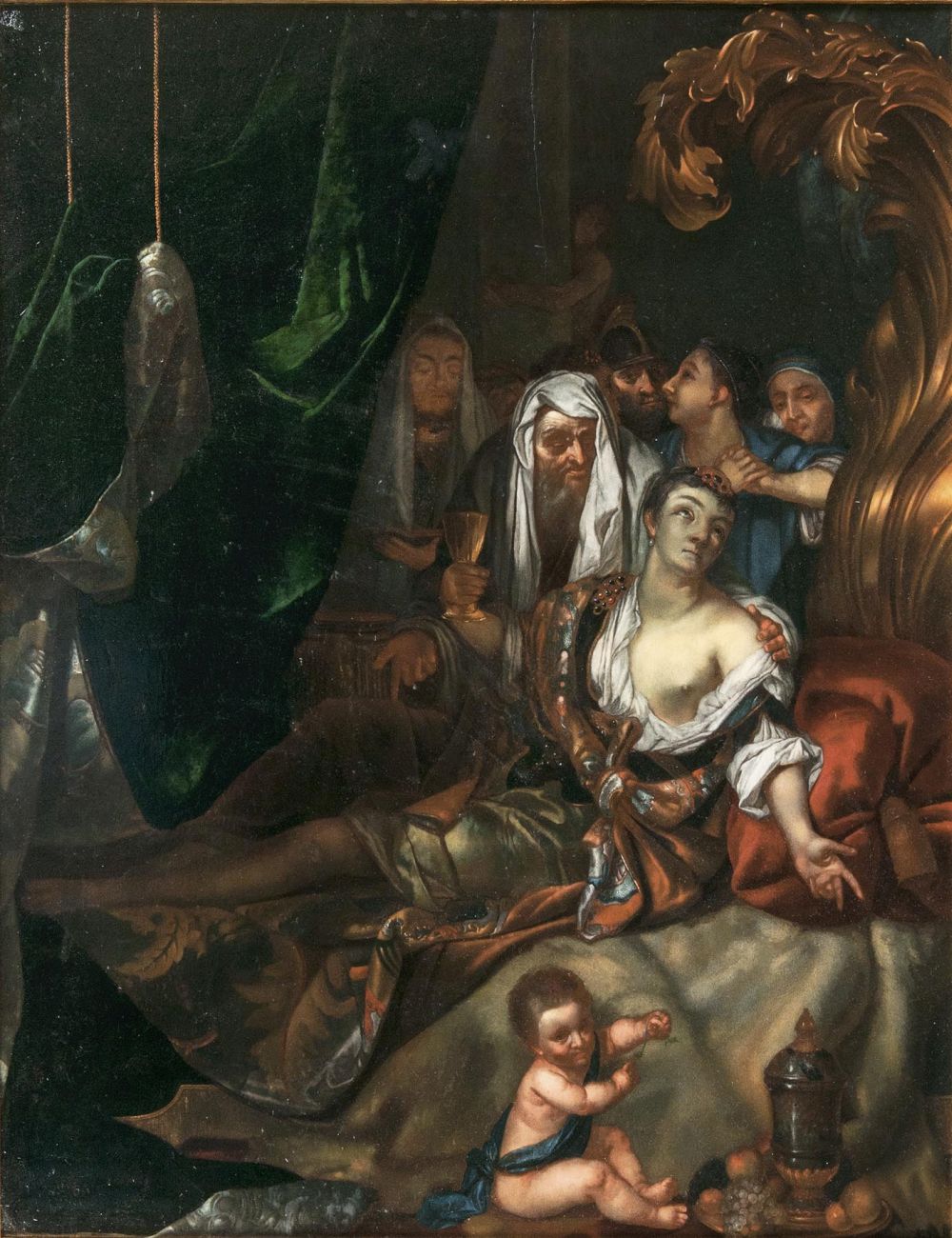 Lot-Nr. 11 | Herman van der Myn (Amsterdam 1684 - London 1741), attr.
---
Sophonisba receiving the Cup of Poison | Reserveprice 12.500 €
Oil/wood, 74 x 60 cm, on the reverse illegible collectors seal, inventory label SG 239 and old Christie's stencil , retouchings. - Sophonisba was a princess of Roms archenemy Carthago. She preferred to die instead of surrender to the Roman commander Scipio. - Expertise: The attribution to Hermann van der Myn was made by Fred Meijer, Amsterdam. - Provenance: Collection G. H. Wilson; Christie's London 13th march 1931; private collection Scandinavia. - Dutch history, portrait and still life painter, founder of an artist's dynasty. M. was pupil of the flower painter E. Stuven. After being active in Antwerp for a short time he went to Düsseldorf in 1712 to work for the elector Johann Wilhelm von der Pfalz, among others for the decoration of his palace Gerresheim. Later he frequently moved between Antwerp, Paris, Leeuwarden and London. Mus.: Moscow, Munich, Budapest, Hamburg, Augsburg, Turin a. others. Lit.: Thieme-Becker, Bénézit, Bernt.