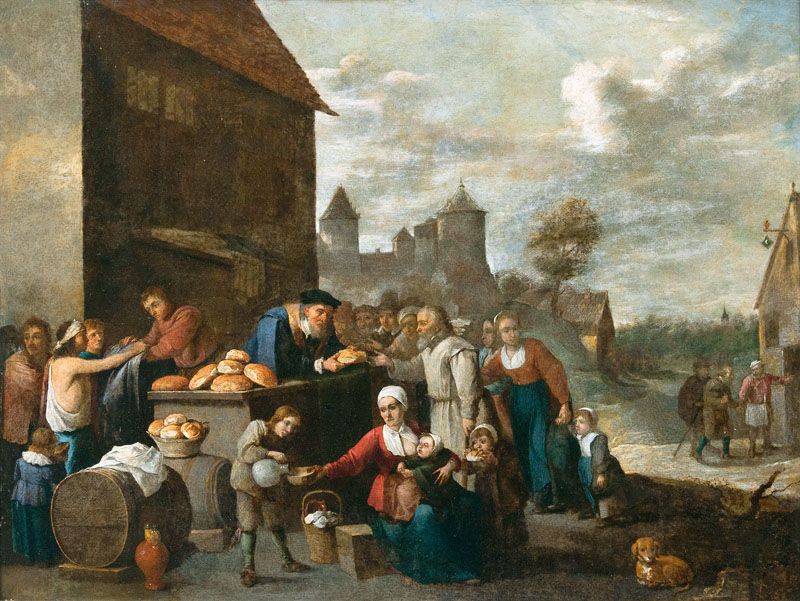 Lot-Nr. 21 | David Teniers d. J. (Antwerpen 1610 - Brüssel 1690), attr.
---
The Works of Mercy | Reserveprice 2.500 €
Oil/copper/wood, 57,5 x 77,5 cm, rest. - Four of the seven works of mercy are shown: feed the hungry, give water to the thirsty, clothe the naked, shelter the homeless. - Versatile Flemish painter. T. was pupil of his father of the same name. He was accepted as member of the Antwerp St. Luke's Guild, the head of which he became in 1645. In 1651 he was appointed painter to the court of archduke Leopold William in Brussels. Moreover T. was founder of the Antwerp academy in 1664. He was a. is one of the most popular Flemish painters of the 17th cent.