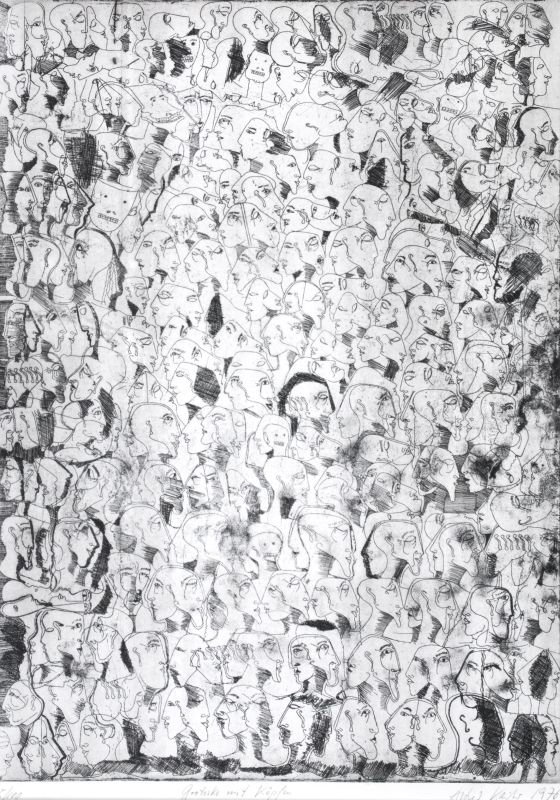 Lot-Nr. 168 | Alfred Kaiser active 2nd half 20th cent.
---
Grotesqueness with Heads | Result 400 €
Etching, 64 x 44,5 cm, lo. ri. sign. a. dat. Alfred Kaiser 1976, lo. le. num. 5/100, lo. middle titled 'Groteske mit Köpfen', matted a. framed under glass, uninspected out of frame. - German painter a. graphic artist.