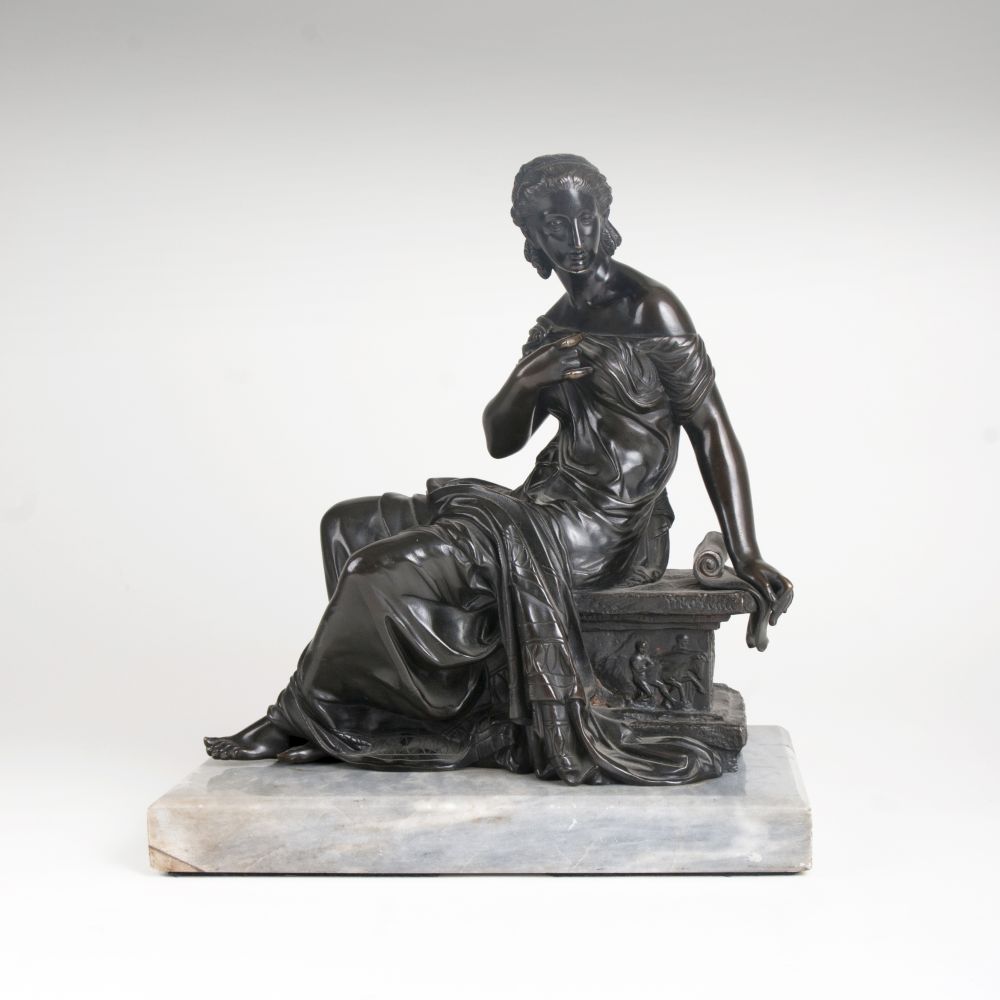 Lot-Nr. 304 | Mathurin Moreau (Dijon 1822 - Paris 1912), attr.
---
A Bronze Sculpture 'Sitting Muse' | Result 400 €
France, 19th cent. Bronze with black patina, h. 26 cm, sign. 'Moreau' , on a marble base (h. 3 cm). Sitting Klio, the Muse of the historiography, with a paper roll. - French sculptor, studied by his father J.-B. Moreau and by Claude Ramey and Albert Dumont. Created especially a numerous of sculptures and monuments of Paris prestigious buildings such as the Paris Opera and the Tuileries Garden.