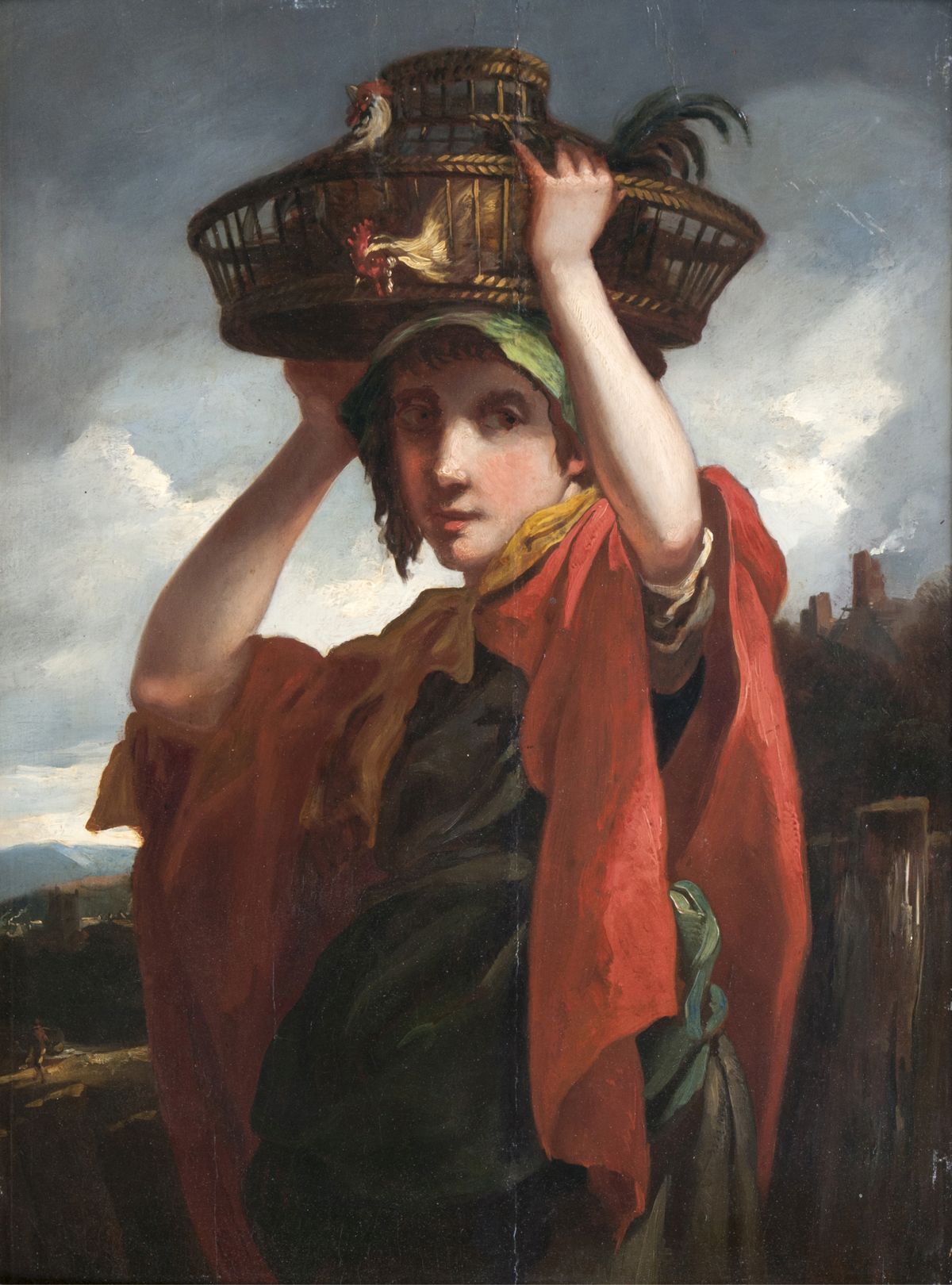 Lot-Nr. 7 | Thomas Barker of Bath (Pontypool 1769 - Bath 1847), attr.
---
A Girl going to Market | Reserveprice 800 €
Oil/wood, 46 x 37 cm, some rest. - The painting is known from mirror-inverted engravings. - English landscape a. portrait painter from a family of artists. B. was an autodidact painter, a patron paid him a voyage to Italy 1790-93. For alsmost fifty years he exhibited at the Royal academy a. at the British institution.