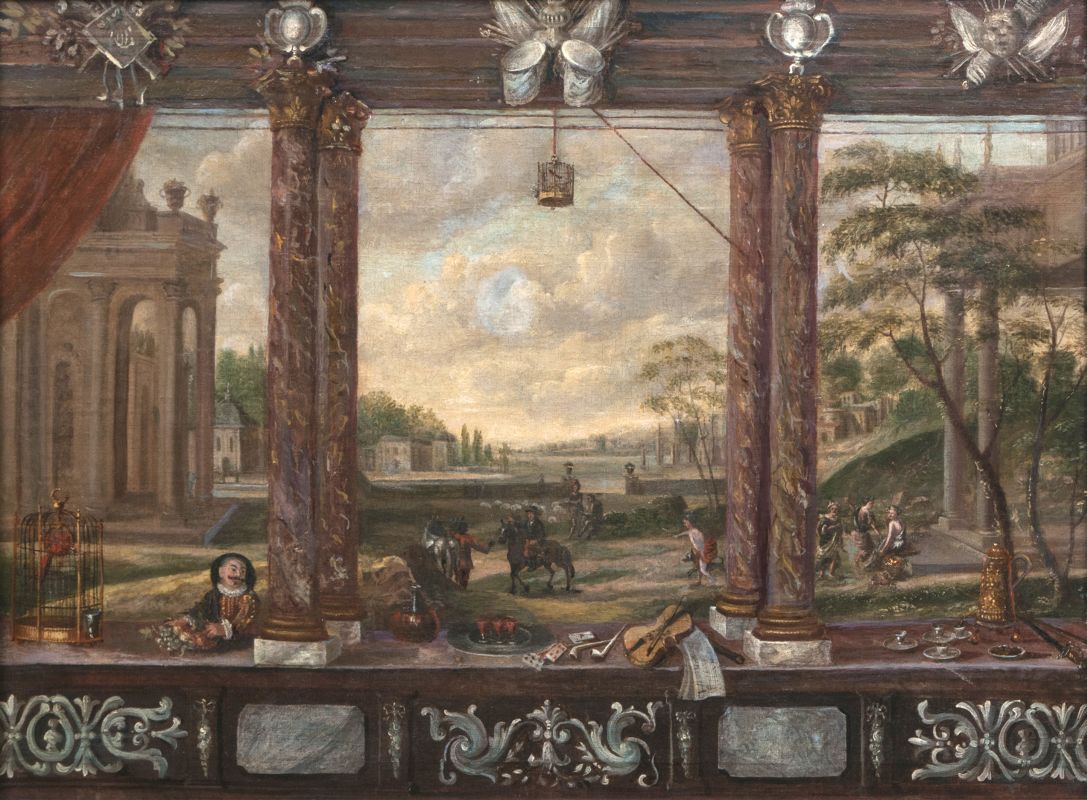 Lot-Nr. 4 | Flemish master active late 17th cent.
---
Merry Company in a Statal Garden | Result 1.900 €
Oil/canvas, 53 x 68 cm, rest., relined. - The composition of the landscape comes from a Dutch-Flemish traditions. The view through the architectural element in the foreground suggest that the artist had knowledge of Italian, maybe Venetian, paintings.