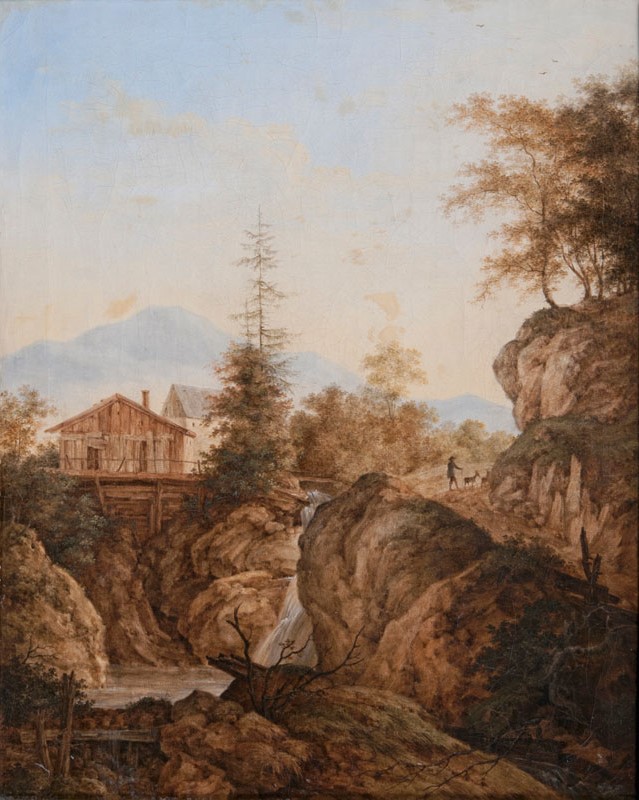 Lot-Nr. 8 | Johann Jakob Dorner (München 1775 - München 1852), attr.
---
Waterfall in the Mountains | Result 600 €
Oil/canvas, 40 x 33 cm, min. rest., relined. - German painter, draughtsman a. graphic artist from a family of artists. D. was taught drawing by his father since 1791. Besides his work of painter he also worked as restorer since 1803. D. is one of the main exponents of Munich landscape painting, a. one of the first artist's to work with the newly invented technique of lithography.