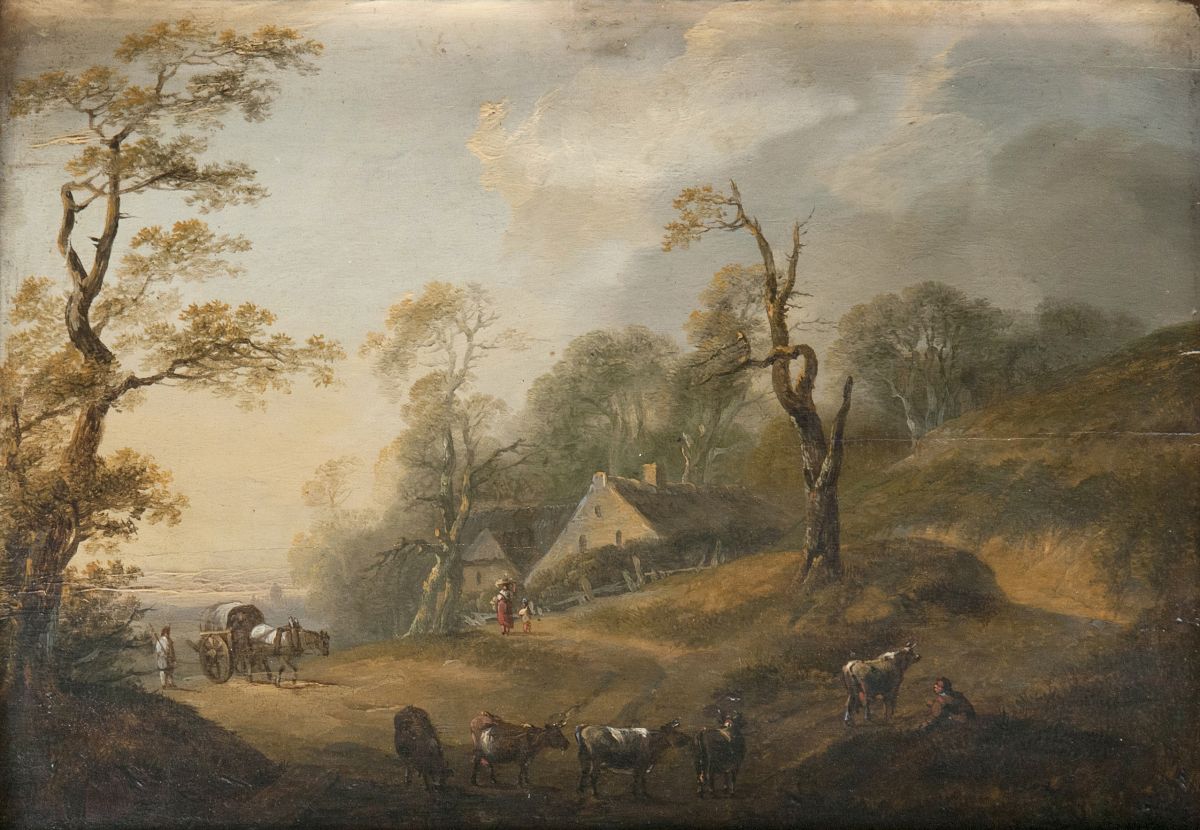 Lot-Nr. 3 | Johann Christian Brand (Wien 1722 - Wien 1795), attr.
---
Idyllic Landscape with Farm and Herdsmen | Reserveprice 700 €
Oil/wood, 18,5 x 24,5 cm, min. rest. - The most important Austrian landscape painter of the second half of the 18th cent. Coming from a family of artist B. was given his first paintings lessons by his father, 1736-40 he studied at the Vienna academy. 1751-56 he was painter to the court of the Pálffy in Bratislave. Back in Vienna in 1756 he also received commissions from the imperial court. In 1769 he became member of the Vienna academy.