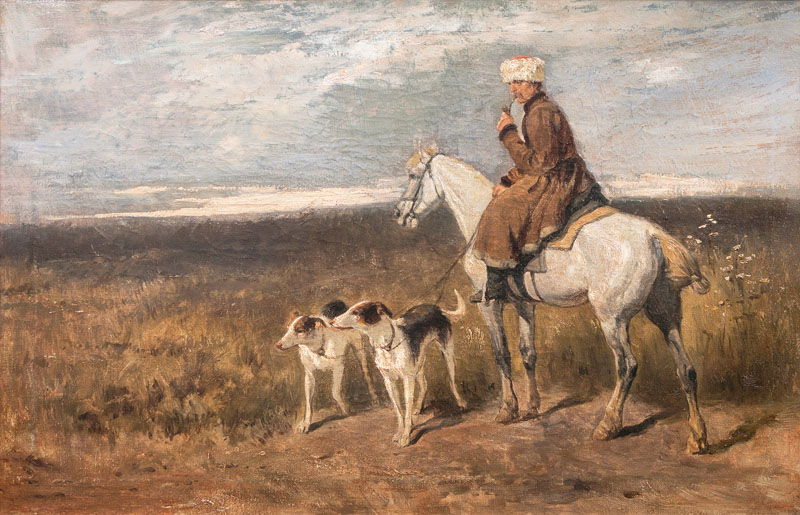 Lot-Nr. 39 | Rudolf Frentz (Berlin 1831 - St. Petersburg 1911), attr.
---
Rider with Barzois | Reserveprice 1.500 €
Oil/canvas, 39,5 x 60 cm, on the reverse on label cyrillic inscription R. Frentz a. other inscriptions. - Russian hunting a. animal painter of German origin. F. studied at the Berlin in academy. He settled in St. Petersburg in 1859 a. became soon successful at the imperial court a. with the high nobility. In 1889 he became honorary member of the St. Petersburg academy. F. exhibited in St. Petersburg, Riga, Kiew, at the world's fairs in Paris a. Philadelphia as well as in Berlin, where he was awarded a gold medal in 1886.