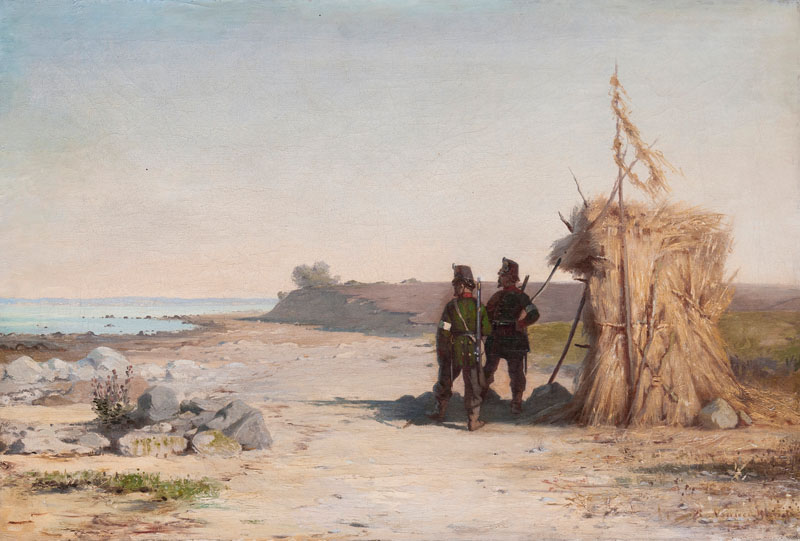 Lot-Nr. 44 | Rudolf Nonnenkamp (Ahrensbök 1828 - München 1877), attr.
---
Pickets safeguarding the Coast | Result 600 €
Oil/canvas, 34,5 x 50,5 cm, lo. ri. indistinctly sign., unframed. - German painter. N. began studying in Munich, 1846-53 he continued his studies under B. von Neher in Stuttgart, thereafter he went to Paris. N. worked in Kiel, Hamburg a. Düsseldorf, before settling in Munich in 1869. In Hamburg he became member of the Hamburger Künstler-Verein.