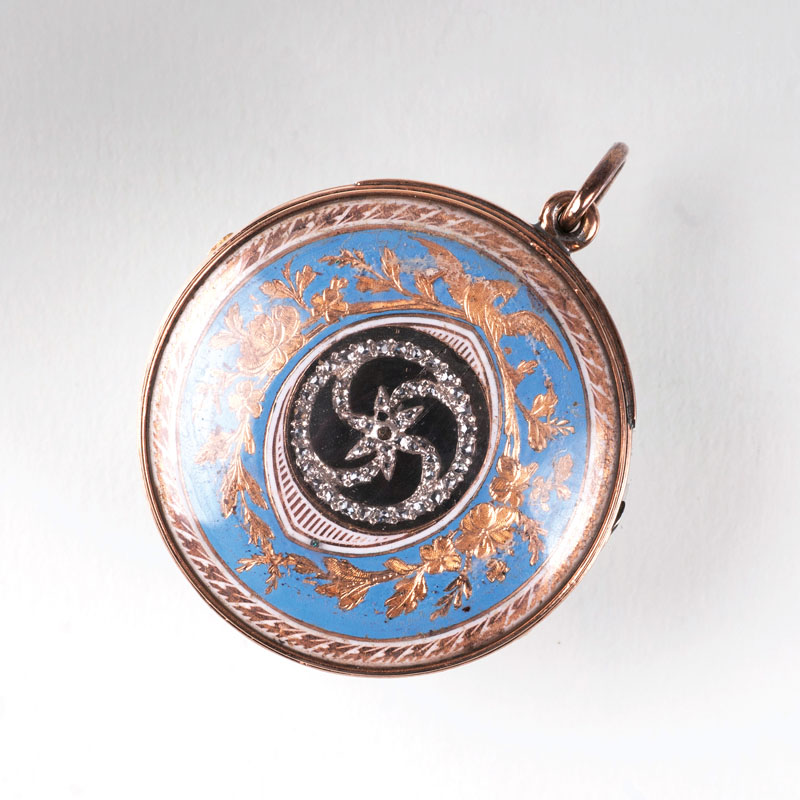 Lot-Nr. 641 | Roux Bordier & Cie Geneva, ment. end 18th cent.
---
An Empire lady's pocket watch | Result 800 €
Geneva, early 19th cent. Key wind-up. White enamel dial behind glass with blue hands, labelled 'Roux Bordier & Cie', black arabian numerals. In front ornaments of blue and white enamel with gold. Reverse side behind glass the balance wheel with diamond settings, golden frame with enamel painting in blue and white and also with foliage golden wreath and dove. Platine reverse marked 'Roux Bordier & Cie'. Partl traces of age. Diameter 29 mm, weight approx. 23 g. Comp. Baille.