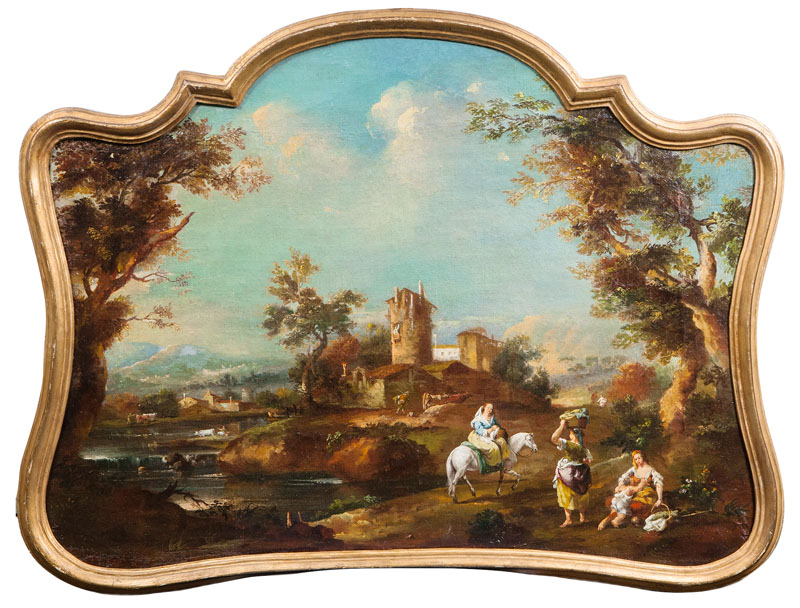 Lot-Nr. 20 | Giuseppe Zais (Canale d'Agordo 1709 - Treviso 1781), attr.
---
Idyllic Landscape with Women by a River | Proceeds 3.500 €
Oil/canvas, 70 x 94,5 cm, some rest., relined to the margins. - Italian landscape a. battle painter. Z. was probably pupil of F. Zuccarelli, and, besides his teacher, the most eminent Venetian landscape painter of the 18th cent. He was in Venice at least since 1748 a. became member of the academy in 1774. In 1778 he retired to Treviso where he died in misery.