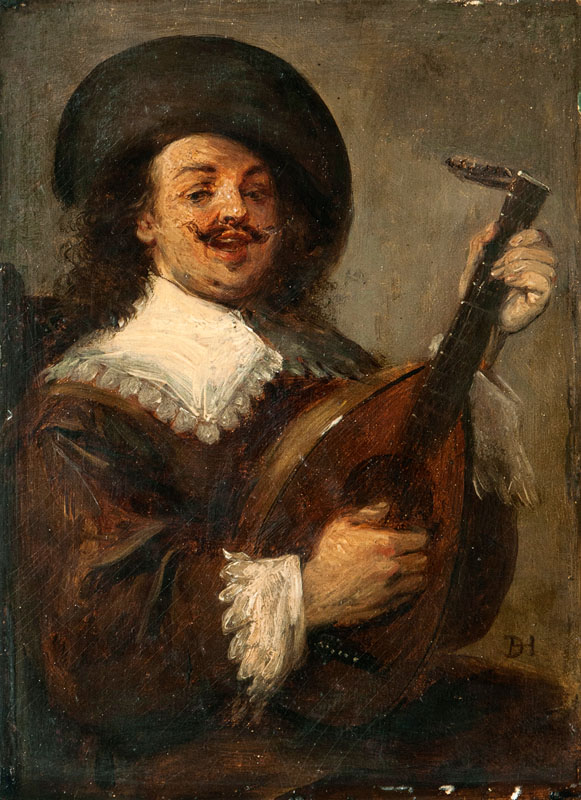 Lot-Nr. 1 | Dirck Hals (Haarlem 1591 - Haarlem 1656), attr.
---
Gentleman playing a Lute | Proceeds 3.500 €
Oil/wood, 21 x 15,5 cm, lo. ri. monogr. DH, on the reverse seal of the French royal house of the Bourbon restoration (1814-30), min. rest. - Dutch figure painter, brother of Frans H., who was probably also his teacher in painting. Dirck H. began painting landscapes a. vedutas, but soon specialized in conversation pieces with fashionably dressed young people in merry companies.