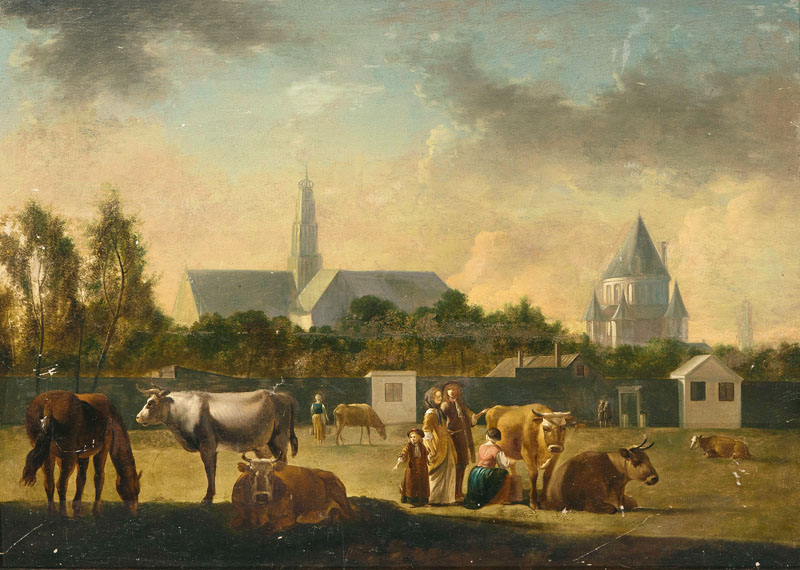 Job Adriaensz. Berckheyde (Haarlem vor 1630 - Haarlem vor 1693), attr.
Gate of Haarlem with the Groote Kerk
---
Lot-No. 3 | Proceeds: 2.500,00 €
Oil/canvas, 48 x 65 cm, min. dam. - Dutch veduta, landscape a. figure painter, brother of Gerrit Adriaensz. Berckheyde. After being educated as bookbinder B. learned painting in the studio of J. W. de Wet. In 1654 he became member of the Haarlem St. Luke's guild. Together with his brother he travelled Germany before 1660 a. worked for the courts in Mannheim a. Heidelberg. The brothers returned to Haarlem in 1660 a. shared a studio. Together with the older Pieter Jansz. Saenredam the two brothers rank among the best architecture painters of their time.