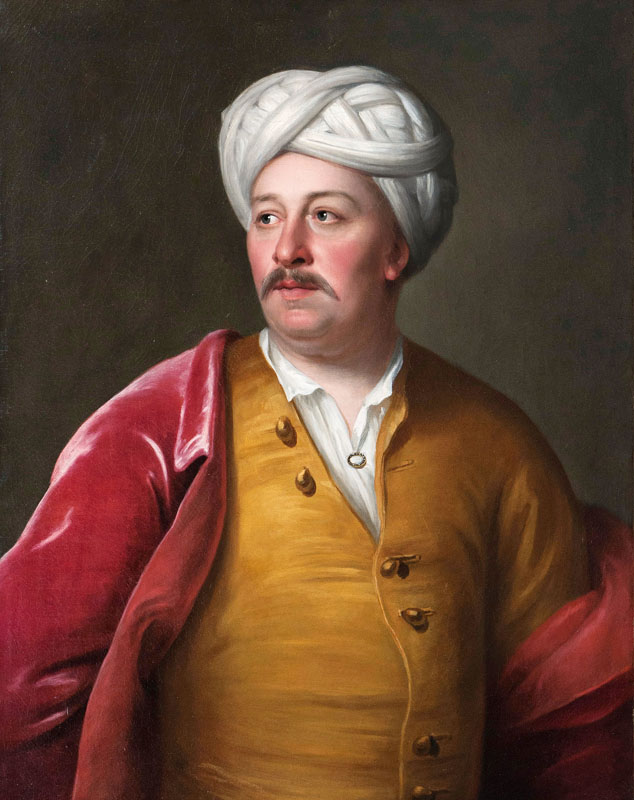 Antoine de Favray (Bagnolet 1706 - Malta 1798), attr.
Portrait of a Levantine Merchant
---
Lot-No. 7 | Proceeds: 7.400,00 €
Oil/canvas, 84 x 67,5 cm, min. rest. - French history, figure a. landscape painter. F. followed his teacher J.-F. de Troy to Rome in 1738. In 1744 he settled in Malta a. soon became a sought after artist. He painted many religious subjects a. portraits for the Order of Malta a. became member of that order in 1751. However he kept in touch with France, exhibited in Paris a. in 1762 became member of the academy. Also in 1762 he moved to Constantinople where he was to live until 1771. From there he also travelled Greece.