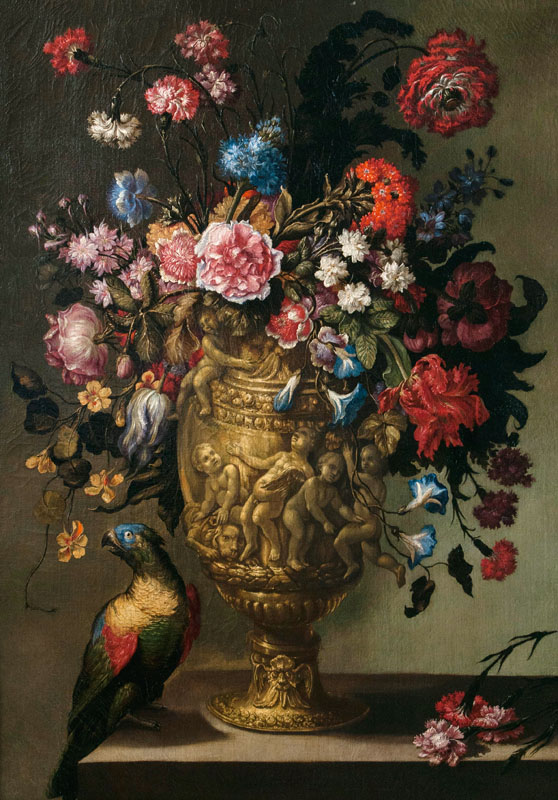 Lot-Nr. 13 | Andrea Scacciati (Florenz 1642 - Florenz 1704), attr.
---
Companion Pieces: Still Lifes with Flowers in a Vase, a Parrot and a Monkey | Result 15.500 €
Oil/canvas, 115 x 85 cm, rest., relined. - Italian still life a. flower painter. S. was educated in the studios of M. Balassi, P. Dandini a. L. Lippi. He payed much attention not only the flowers but also to the vases. Sometimes he also adds animals. S. received many commissions by the leading families of Florence, among them the Medici.