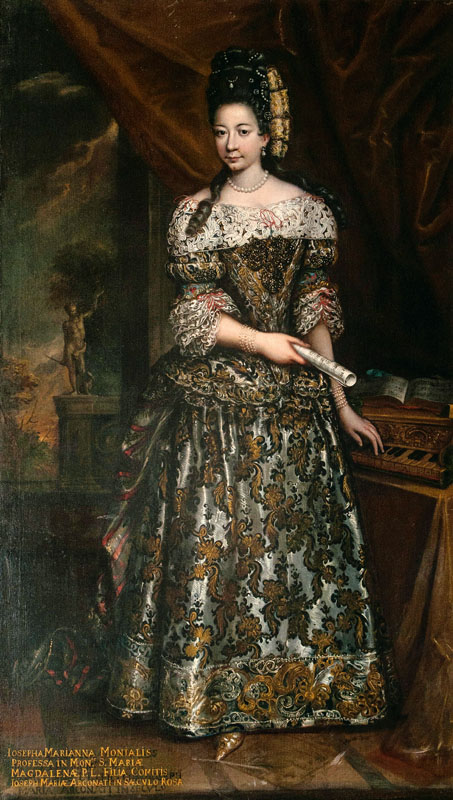 Lot-Nr. 12 | Vittore Ghislandi, called Fra Galgario (Bergamo 1655 - Bergamo 1743), attr.
---
Potrait of Contessa Rosa Arconati | Reserveprice 20.000 €
Oil/canvas, 206 x 120 cm, some rest., relined. - Although the young lady and her three sisters were to join a convent, she is depicted in expensive and fashonable clothing. The musical instrument shows her refinement. - Literature: G. Treccani degli Alfieri: Fondazione Treccani degli Alfieri per la storia di Milano: Storia di Milano, Milan I958, XI, pp. 555-558 (ill.) a. others. - Provenance: Almost certainly commissioned by Count G. M. Arconati together with portraits by his other three daughters as part of a series for the Villa Arconati, Lombardy; collection Crivelli before 1958; 1989 auctioned in Milan; London private collection. - Italian portrait painter. G. was trained since 1675 in the studio of S. Bombelli in Venice, where he joined the Capuchins shortly after his arrival. Since 1688 he developed into one of the most sought-after portrait painters, in concurrence to his teacher Bombelli. In 1701 he returned definitely to Bergamo to become the leading artist of the town. In 1717 he was made honourary member of the Accademia Clementina in Bologna.