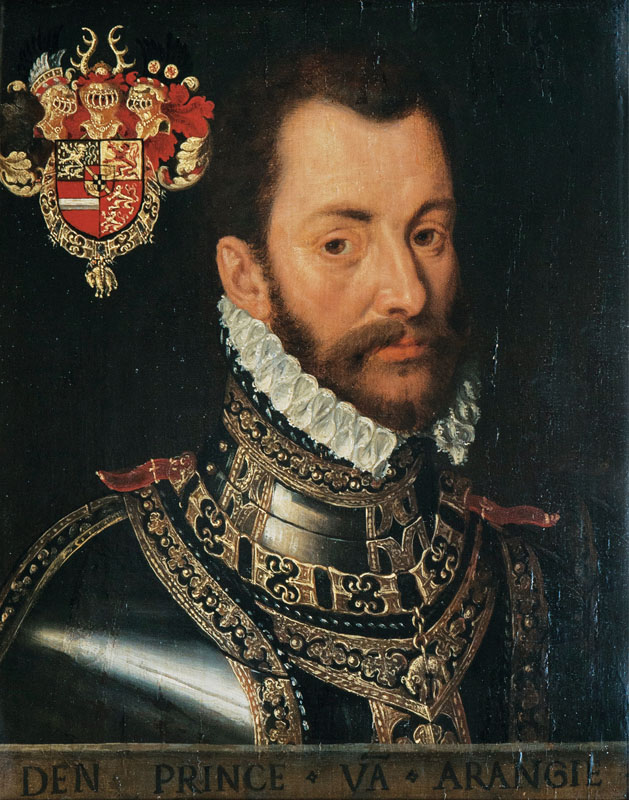 Lot-Nr. 332 | Dutch Master probably active 17th cent.
---
Portraits, Philipp William of Orange and a Lady | Result 6.200 €
Oil/wood, 37 x 30 and 36,5 x 28 cm, min. dam. - By the known types of portraits the sitter is William I. of Orange 'the Silent' (1533-84). He was stadtholder of Holland, Zeeland and Utrecht and is known as 'father of the fatherland' to the Dutch. As 'De Hoopman van Weisheit' (Wise Captain) he was contrasted with the Spanish Duke of Alba as 'De Hoopman van Narheit' (Foolish Captain) in polemic contemporary depictions. By the coat of arms on the portrait the sitter can also be Williams eldest son Philipp William (1554-1618). The inscription on the lady's portrait must for now remain unexplained. No member of the house of Oranje-Nassau was married to a Medinaceli.