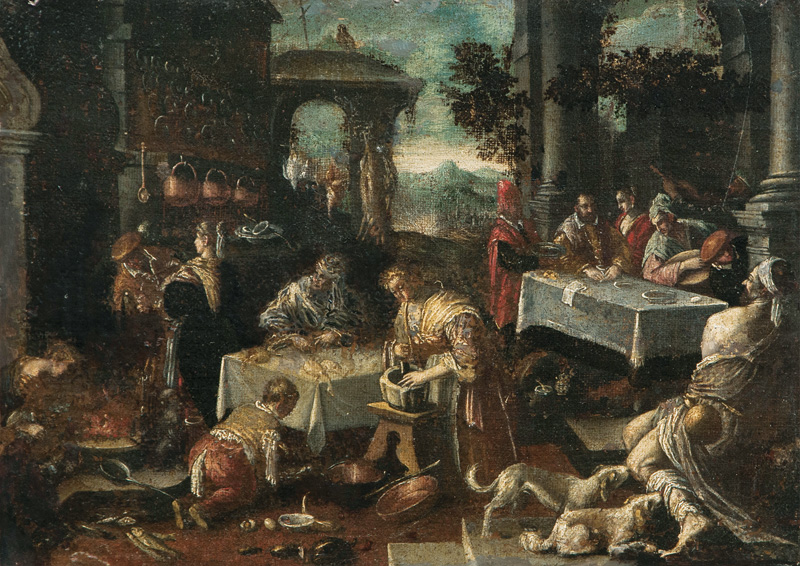 Bassano-Schule 17th cent.
The Parable of the rich man and Lazarus
---
Lot-No. 9 | Proceeds: 1.600,00 €
Oil/canvas/masonite, 28 x 39,5 cm, dam. - According to the gospel the poor Lazarus lay outside the house of the rich man who didn't share his meal with him. After his death Lazarus rested in Abraham's side while the rich man dwelled in hell.