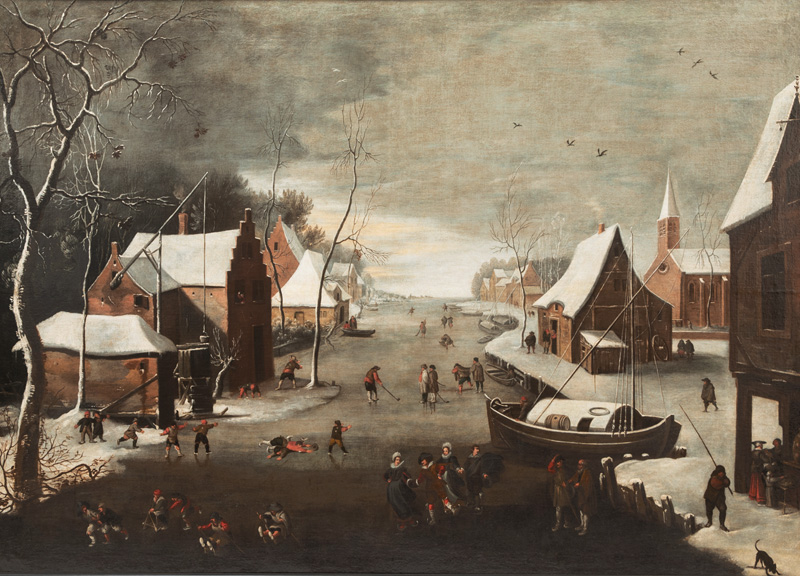 Lot-Nr. 366 | Dutch Master active mid 17th cent.
---
Large Winter Landscape | Result 40.900 €
Oil/canvas, 148 x 211,5 cm, some rest., relined. - From an elevated point of view the spectator looks at a winterly village by a frozen river. In the foreground farmers and elegantly dressed citizens are making merry on the ice. The river in the middle directs the viewer's eye to the distance and thus gives him opportunity to admire the artist's ability to paint the typical atmosphere of a misty winter day.