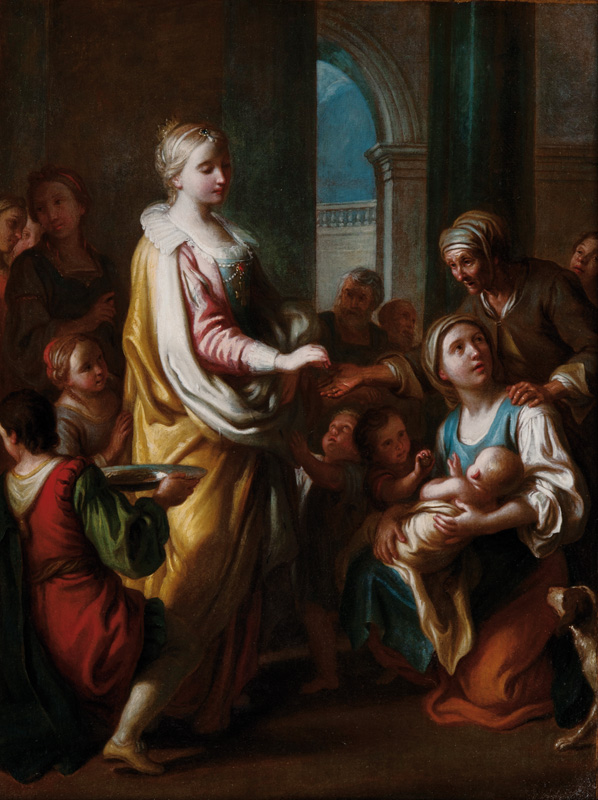 Lot-Nr. 385 | Bolognese Master active 18th cent.
---
Caritas | Reserveprice 3.000 €
Oil/canvas, 49,5 x 38 cm, relined to the margins. - People of all ages approach the personification of Caritas who is located in a stately architecture and brought out by skillful lighting. She wears her splendid dress not for reasons of vanity but as expression of her dignity and to illustrate the beauty of charity. With its well-pondered composition and its delicate colours the painting adresses the taste of the viewer and thus advises him in the most cultivated manner to embrace the virtue displayed in the painting.