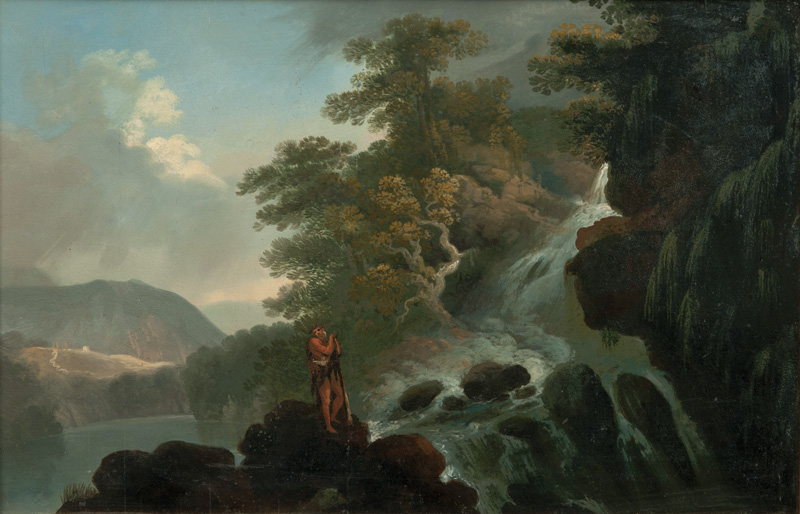 Lot-Nr. 378 | Hodges, William London 1744 - Brixham 1797, attr.
---
A Maori at Cascade Cove in Dusky Bay, New Zealand | Reserveprice 2.500 €
Ca. 1775, oil/metal sheet, 30,5 x 46 cm. - Hodges accompanied James Cook as painter on his second voyage around the world. Cook's ship 'Resolution' reached Dusky Bay at the Southern end of New Zealand's South Island in March 1773. A more elaborate depiction of the landscape is in the National Maritime Museum Greenwich. - English landscape a. expedition painter. H. was pupil of W. Shipley a. R. Wilson a. earned his living as stage designer. He became painter of J. Cook's second circumnavigation of the world 1772-75. After his return to London he finished the sketches made on this journey by order of the admiralty. Later he lived in India but also travelled Europe. In 1787 he became member of the Royal society. Ten years later he lost his fortune in a bank crash a. died soon after, probably by suicide. - Lit.: Thieme-Becker, Bénézit a. others. - Mus.: London (V&A, Nat. Maritime Mus.) a. others.