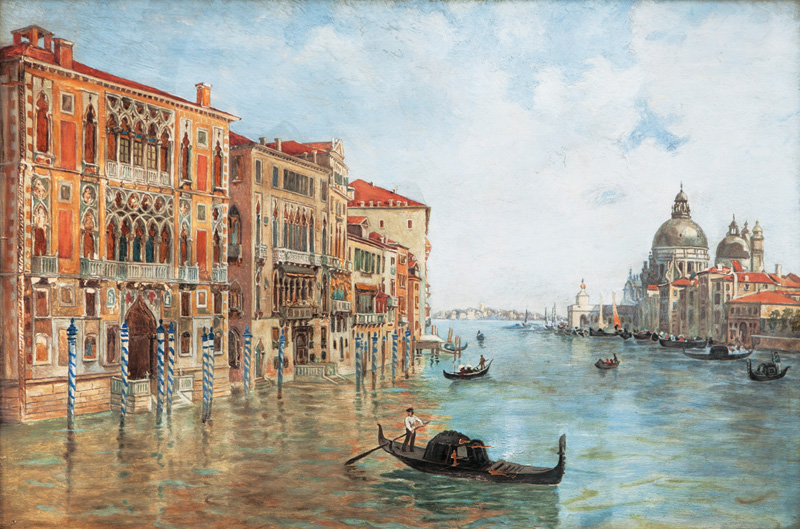 Antonietta Brandeis (Miskowitz/Böhmen 1849 - Venedig 1898), attr.
Venice - Canal Grande with S. Maria della Salute
---
Lot-No. 49 | Proceeds: 1.200,00 €
Oil/canvas, 35,5 x 51 cm, min. pigment loss. - On the left there is the Palazzo Cavalli-Franchetti. - Czech landscape paintress, pupil of K. Javurek in Prague. In 1869 she settled in Venice a. studied at the local academy under M. Grigoletti a. P. Molmenti. She specialized in vedutas of Venice a. Florence. - Mus.: Triest. - Lit.: Saur, Thieme-Becker, Bénézit.