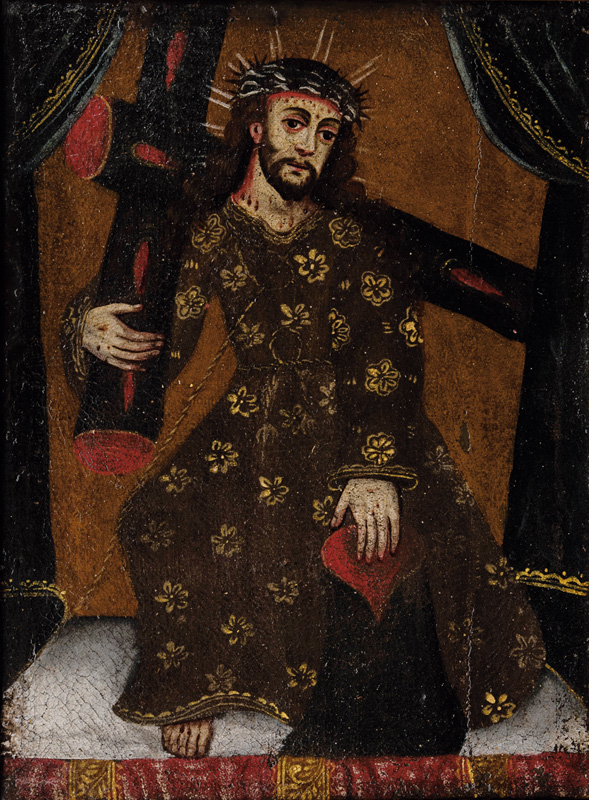 Lot-Nr. 351 | Schule von Cuzco , 18th cent.
---
Christ carrying the Cross | Reserveprice 700 €
Oil/canvas, 38,5 x 29,5 cm, rest., relined. - The Spanish conquerors not only brought the Christian religion to South America but also its pictorial subjects. Taught by European teachers native artists soon created their own style, characterized by a lack of perspective, lavish ornaments - often using gold leaf - and a predominance of red, yellow and blue. Cuzco was the first centre of this style which soon spread to large parts of the Andes region.