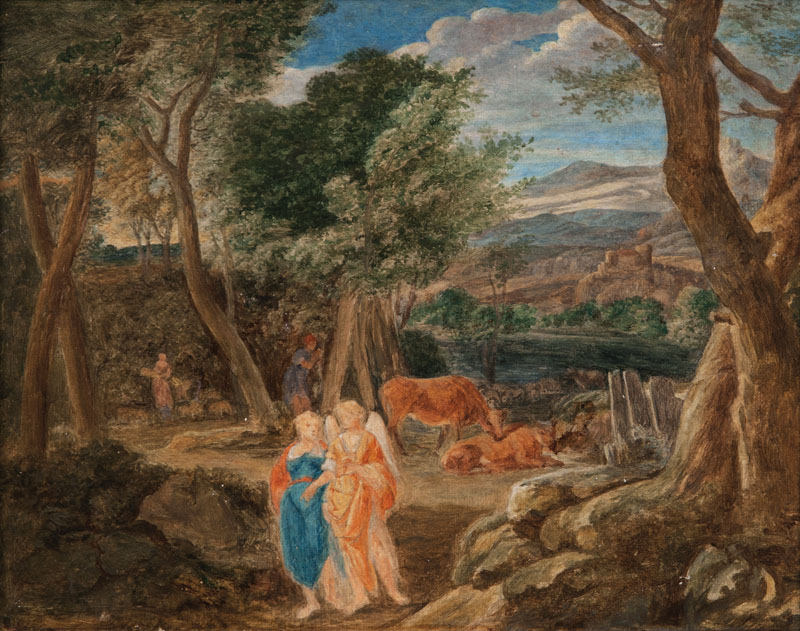 Lot-Nr. 1 | Füger, Heinrich Friedrich Heilbronn 1751 - Wien 1818, attr.
---
Arcadian Scene | Reserveprice 500 €
Oil/canvas/masonite, 22,5 x 28 cm. - German history a. portrait painter, trained by N. Guibal in Ludwigsburg a. A. F. Oeser in Leipzig, in 1774 he settled in Vienna, with a scholarship of the Court he travelled Italy, in 1795 he became director of the Vienna academy, in 1806 of the imperial collection, he painted many portraits of the Vienna society a. is among the leading neo-classicla painters. - Mus.: Vienna, St. Petersburg (Ermitage), Berlin (Nat. Gall.) a. others. - Lit.: Saur, Thieme-Becker a. others.