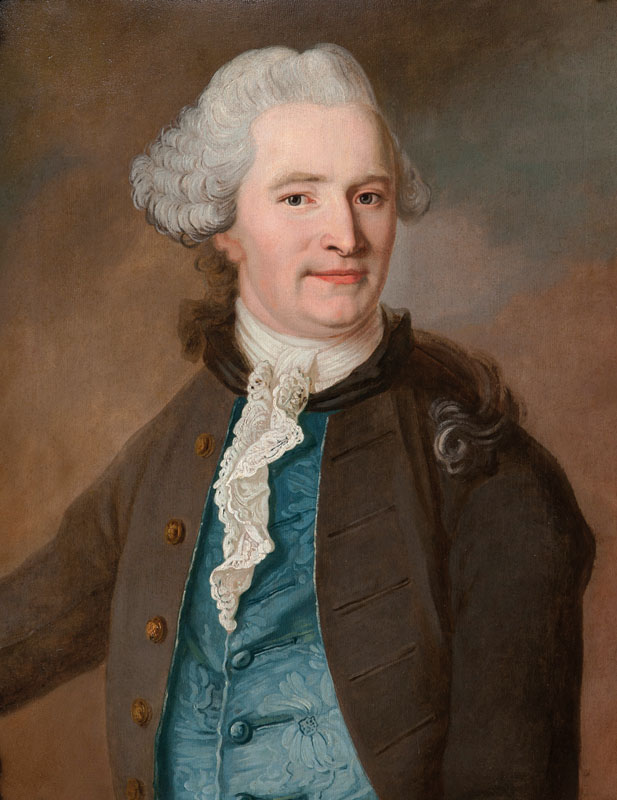 Lot-Nr. 22 | Pilo, Carl Gustav Göksäter 1711 - Stockholm 1793, attr.
---
Portrait of a Gentleman, traditionally identifid as Johann Friedrich Struensee | Reserveprice 3.500 €
Oil/canvas, 70,5 x 56 cm, some rest., relined. - Prov.: Swedish noble collection. - J. F. Struensee, personal physician of the Danish king Christian VII, was made plenipotentiary in 1770. He tried to reform the kingdom but only two years later he was dispossesed and put to death. - Swedish portrait a. history painter, initially trained probably by his father a. since 1735 at the Swedish drawing academy, in 1741 he went to Denmark where he was made painter to the court in 1747 a. member of the new academy the head of which he was to become in 1771, as a result of the turbulences following the downfall of J. F. Struensee in 1772 P. lost his positions a. returned to Stockholm where he was made director of the academy in 1771, until his death he worked on his chief-oeuvre, the 'coronation of king Gustav III'. - Mus.: Copenhagen, Stockholm, Hamburg a. others. - Lit.: Thieme-Becker, Weilbach a. others.