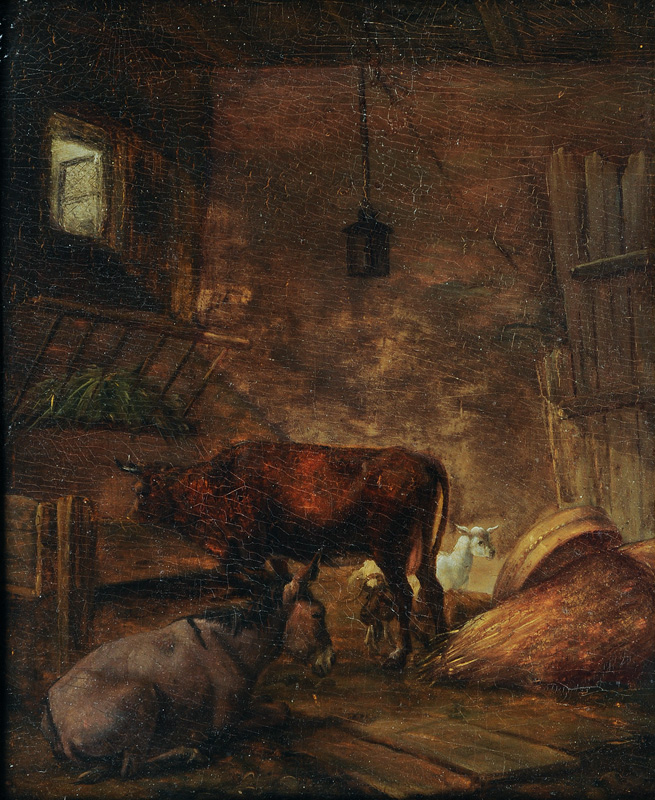 Lot-Nr. 1 | Jean-Louis Demarne (Brüssel 1752 - Paris 1829), attr.
---
Animals in the Barnstable | Reserveprice 1.900 €
Oil/wood, 27,5 x 22,5 cm, min. rest. - Belgian-French landscape a. animal painter, was trained in the workshop of G. Briard in Paris since 1769, in 1774 he was defeated by J.-L. David in the competition for the Rome prize, nonetheless he became a very sought after artist, in 1828 he became knight of the Legion of Honour. His paintings were very much inspired by Dutch landscape painting a. make him a forerunner of the School of Barbizon. - Mus.: Paris (Louvre), St. Petersburg (Hermitage), Brüssel a. others. - Lit.: Saur, Thieme-Becker, Bénézit.