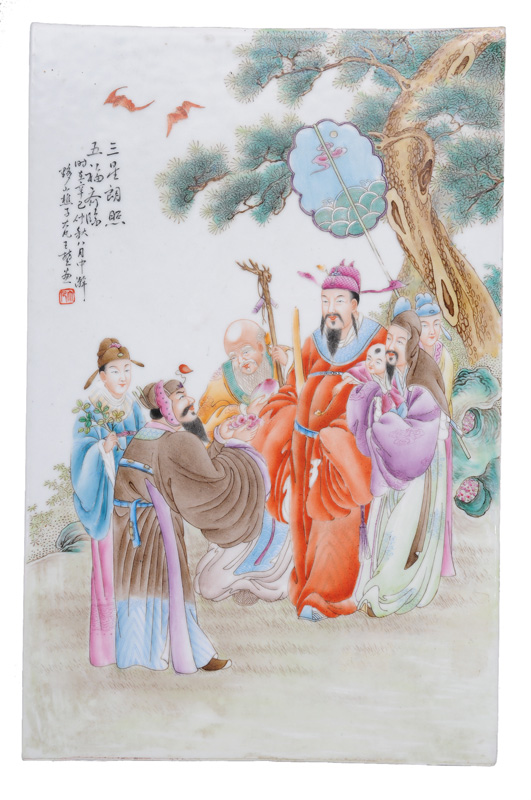 A bright enamelled plaque with the "3 star deities"
---
Lot-No. 852 | Proceeds: 1.100,00 €
China, middle of 20th cent. (Republic-period). Porcelain with polychrome painting. Depiction of an adoration scene with the 3 Taoist star deities Fu, Shou and Lu, including their attributes. Large inscription, sign. "Dafan", dat. "xinsi" Jahr (1941). Artist"s seal. 39 x 25 cm. - Chinese porcelain painter of the Republic Period, member of the artist?s group "Eight Friends of Zhushan' (珠山八友), especially famous for his fine figural depictions. - Prov.: Selected late Qing and Republic porcelains from a private German collection (Lot 834 ? 853). The now offered collection was brought together from allover the world and bears witness to the passion and fascination for the addressed subject. The owner got to know motifs and techniques during several long journeys to the Far East and China. He assembled his extensive collection with expertise and great joy. The outstanding objects have not been on show for decades and demonstrate the high artistic level, which was achieved in these significant examples of Chinese Republic porcelain.