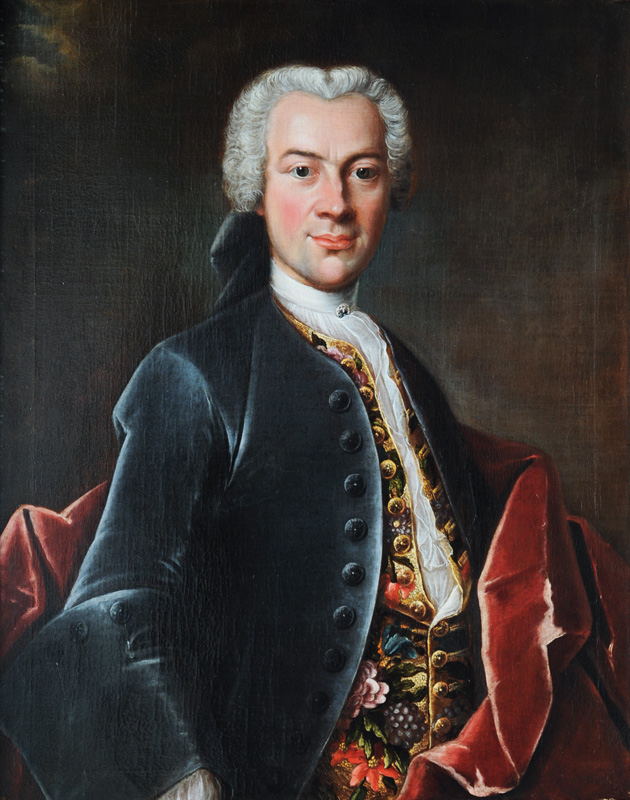 Louis de Silvestre (Sceaux 1675 - Paris 1760), attr.
Portrait of Friedrich Philipp Lingke
---
Lot-No. 14 | Proceeds: 6.800,00 €
Oil/canvas, 84,5 x 67,5 cm, on the reverse inscribed "Friedrich Philipp Lingke Hof u. Justiziar Canzlei Secretarius geb. 1. April 1713 Dresden. verh. 14. Juli 1739 gest. 3. Dec. 1783 zu Weidlitz", some rest., relined to the margins. - Prov.: Collection Weidlitz Manor House; Dresden State Art Collections, Old Master gallery (Inv. no. 942); restituted in 2010 in an East German private collection. - French portrait a. history painter, son of Israel S., his first teacher, thereafter he studied under Ch. Le Brun at the Paris academy the vice-head of which he became in 1712, in 1716 he went to Dresden where he worked for the Royal court of Augustus the Strong a. his successor until 1748, back in Paris he was made head of the academy in 1752. - Mus.: Paris (Louvre), St. Petersburg (Hermitage), Dresden a. others. - Lit.: Thieme-Becker, Bénézit a. others.