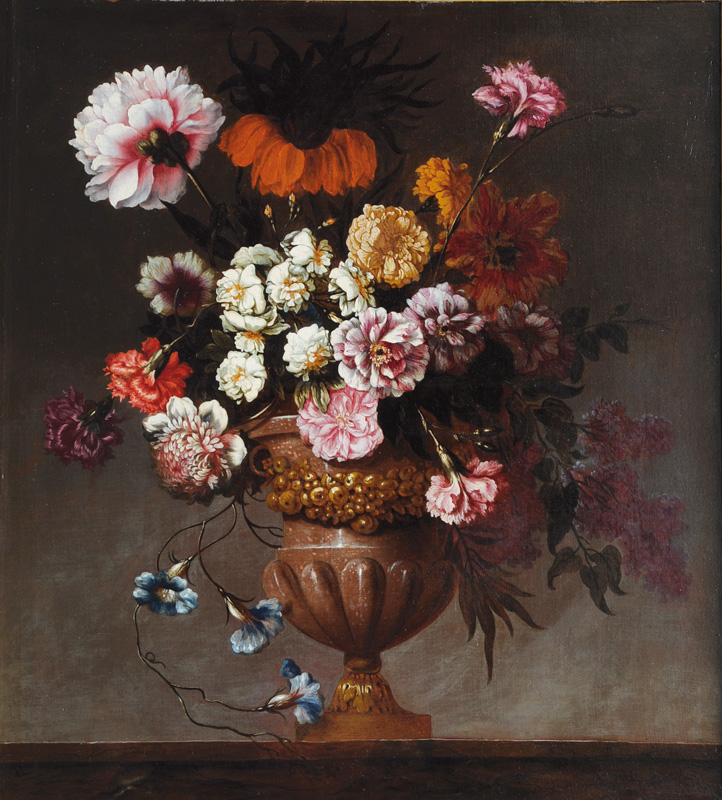 Jean-Baptiste Monnoyer (Lille 1636 - London 1699), attr.
Flower Still Life
---
Lot-No. 7 | Proceeds: 6.200,00 €
Oil/canvas, 83,5 x 77 cm, some rest., relined. - French flower painter, studied in Antwerp, in 1665 he became member of the Paris academy, painted for the royal palaces in Trianon, Marly a. Meudon, he accompanied the Duke of Montagu to London where he also worked for the royal court, among others in Hampton Court, Windsor a. Kensington. - Mus.: St. Petersburg (Hermitage), Paris (Louvre), Munich, Stockholm a. others. - Lit.: Thieme-Becker, Bénézit.