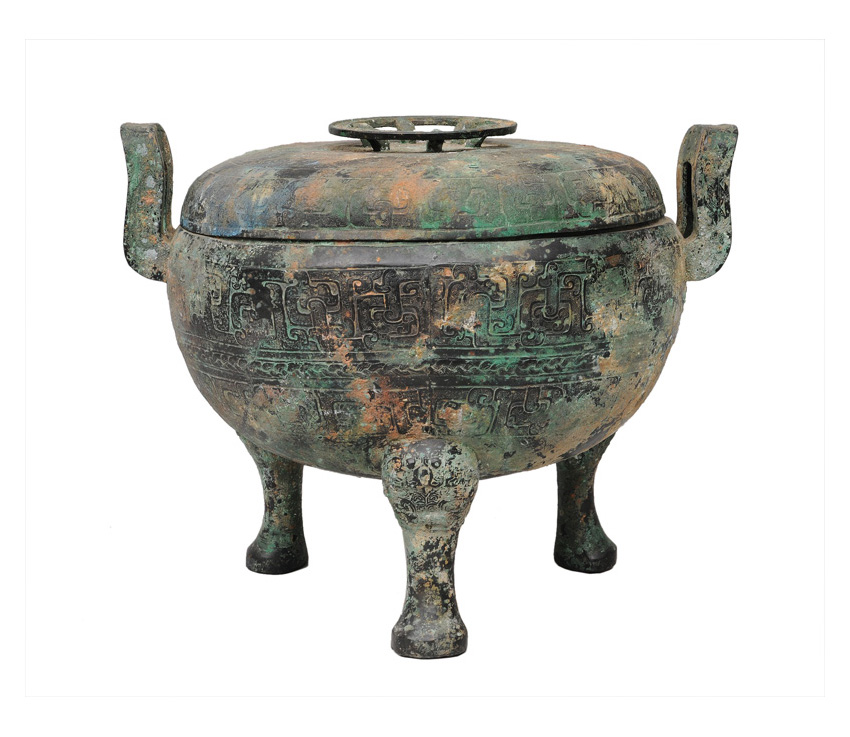 An archaic ritual bronze vessel "Ding"
---
Lot-No. 733 | Proceeds: 9.500,00 €
China, 5th/4th cent. BC (Warring States period). Green and brownish patinated bronze with fragments of soil adhesions. Characteristic shape with 3 legs and cover with dis-shaped pommel. Articulated vertical loop handles. Wall and cover with a dense decoration of interlocking dragon scrolls. The legs with Taotie-masks. Inside with inscription in archaic characters. H. 26,5 cm, diam. 34 cm.