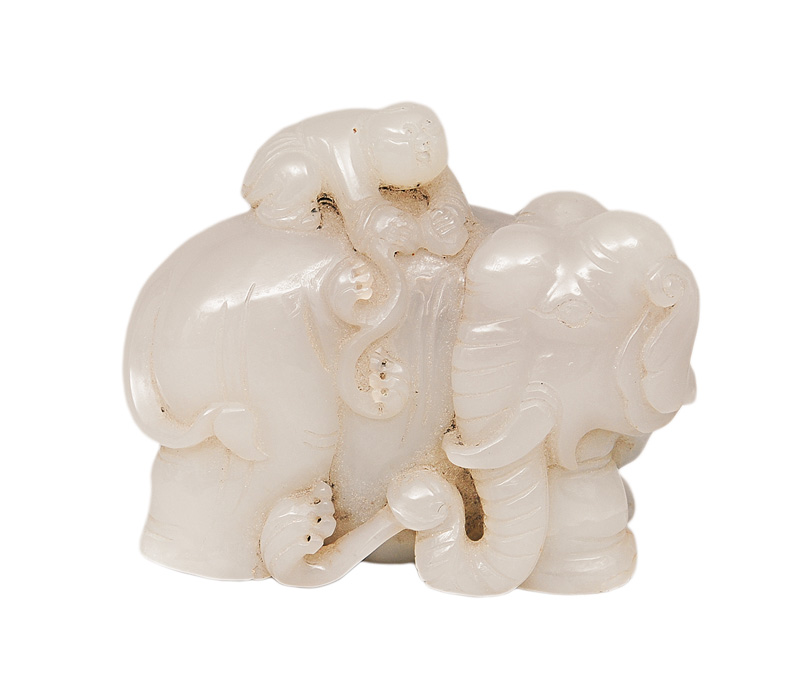 A jade figurine "Elephant groomed by a boy"
---
Lot-No. 1005 | Proceeds: 700,00 €
China, Qing-dynasty (1644-1911). Carved white jade with smokey colour. Finely worked figurine of an elephant. On his back a boy with plant groom. On a wooden base. H. 7 cm. - The depiction of a groomed elephant carries an auspicious meaning and can be found in exquisite jade carvings. Compare a figural group in the collection of the Palace Museum, Beijing. See: The Complete Collection of Treasures of the Palace Museum. Jadeware (vol. III), Hong Kong 1995, pl. 98.