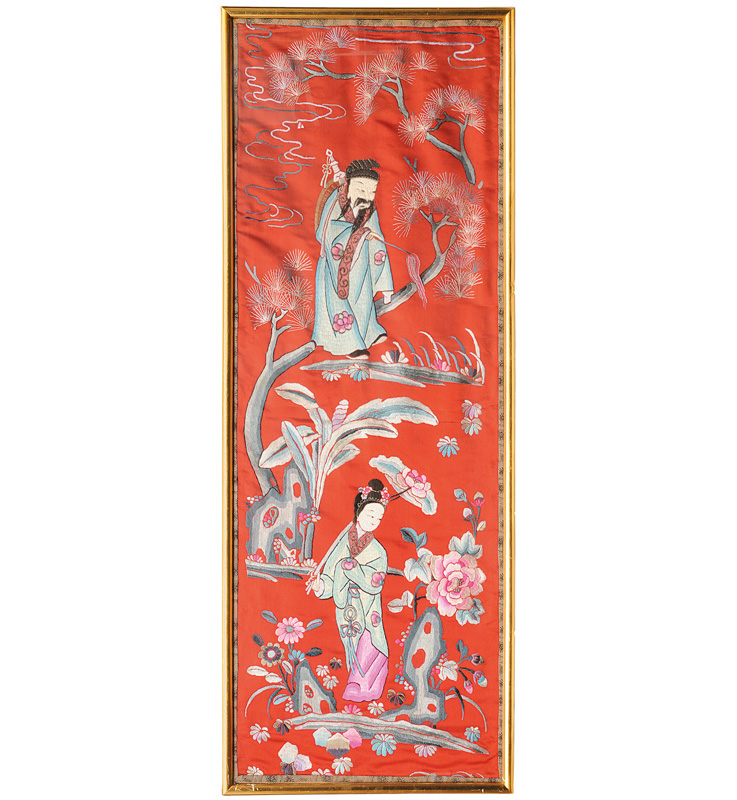 A set of 4 silk embroideries with the "8 Immortals"
---
Lot-No. 1088 | Proceeds: 800,00 €
China, late Qing-dynasty (1644-1911). Red silk with polychrome embroidery. 4 rectangular panels, each one with a depiction of 2 Immortals among flowers, trees and fruits. Fine golden glass frame (unopened, old label ""Kgl. Hof Forgylder F.E. Weber"). Each one ca. 95 x 32,5 cm.